CFS Governance Structure and Policies
Listen to our Avatar Elimu Explaining How CFS is Structured and Governed.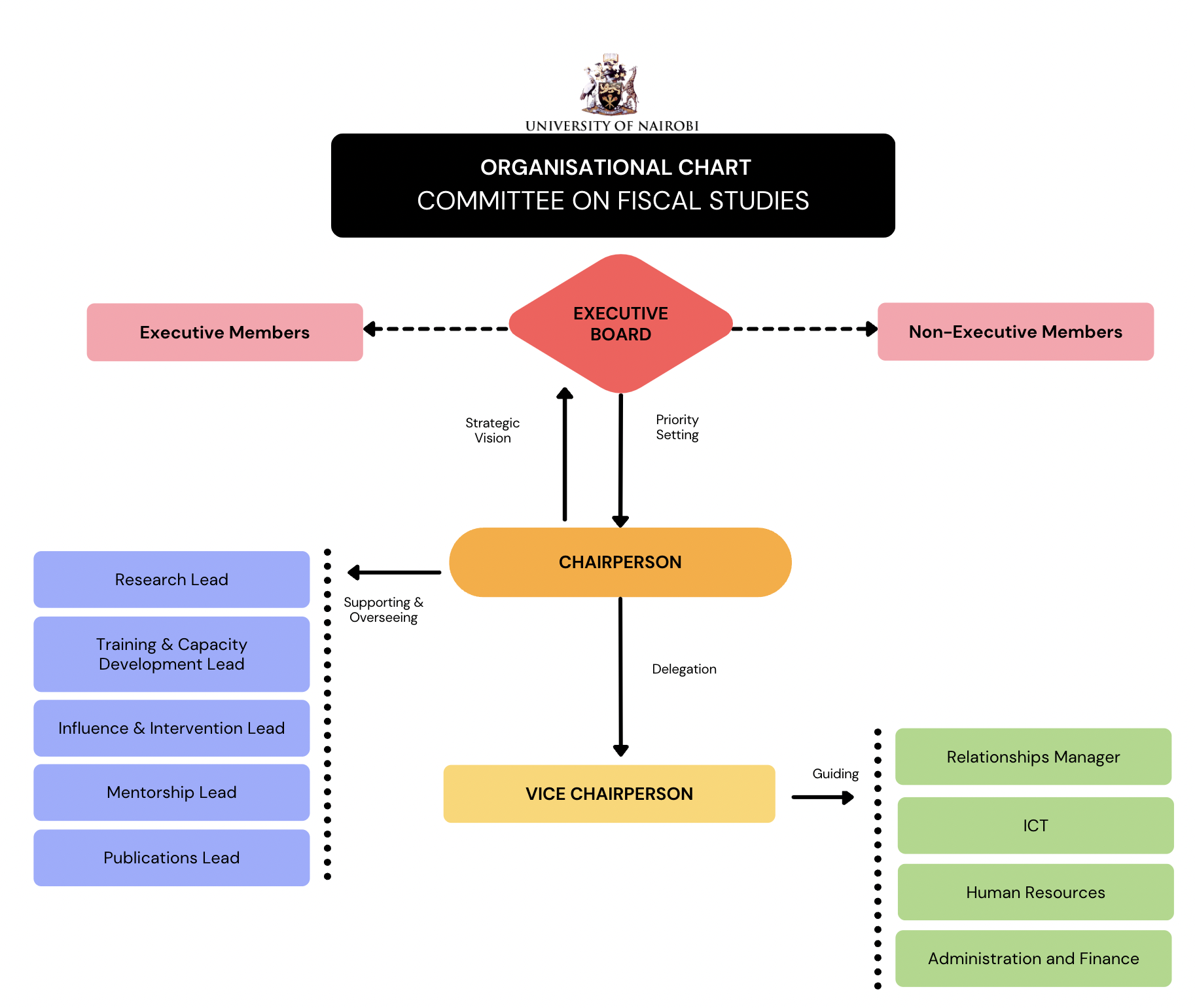 CFS is governed by an Executive Board. Its membership constitutes of the Chairperson, Vice Chairperson, Researchers, Fellows and Interns who are all responsible for cooperating and coordinating the activities of CFS. The Executive Board meets four times annually to discuss the realisation of CFS goals. CFS is assisted by a support staff (Administration, Finance, HR and ICT officers) who provide the necessary administrative functions for the discharge of CFS functions. 
At the operational level, the Chairperson is responsible for leading CFS through its vision and strategic goals which are annually set out by the Chairperson. Program Leads for Research, Training & Capacity Building, Influence & Intervention, Mentorship, and Publications work closely with the Chairperson and report to the latter on their deliverables. The current program leads are:
1. Research - Dr. Lyla Latif
2. Training and Capacity Building - Bosire Nyamori
3. Influence and Intervention - Dr. Attiya Waris
4. Mentorship - Mary Ongore 
5. Publications - Dr. Attiya Waris and Prisca Musibi
Since CFS is affiliated with the Faculty of Law (University of Nairobi), its administrative governance is also supported by the Faculty. The Faculty of Law authorizes and approves grant administration.
Partnerships with CFS are approved by the Vice Chancellor's office.