Tax Talks Series
This series was launched in January 2017 and is a public lecture series that attracts an audience from the government, the revenue authority, researchers, students as well as civil society organizations. The tax talks and online webinar series is run by Mary Ongore. We have already held 1 face to face tax talk for the year January to March 2020. However as a result of the pandemic we cancelled several and spent march working on setting up a webinar series. As a result, we successfully held on the 2nd of April and have partnered up with the DVRIE's office to run a series of weekly webinars into the next quarter Tax Talk 33 was on "Transfer Pricing Regulation in East-Africa; National Authority and Contestation in Global Tax Governance" This was attended by 26 people and was live tweeted. To date, the Committee's platform @fiscallawafrica has 762 followers, 894 tweets, and over 961 likes. Rapporteur reports are available for viewing and download.
Previous Tax Talks posters are displayed below:
---
TAX TALK 52
Taxes, Taxpayers, and Settler Colonialism: Toward a Critical Fiscal Sociology of Tax as White Property.
Wednesday, 29th June 2022
Time:     5:00pm-7:00pm (Nairobi);  7:00 a.m-9:00 am(Vancouver)
Joining Link: https://us02web.zoom.us/meeting/register/tZcqc-yrrjMtGtYxh3GoP5Ve6SDsuiE_Tu1n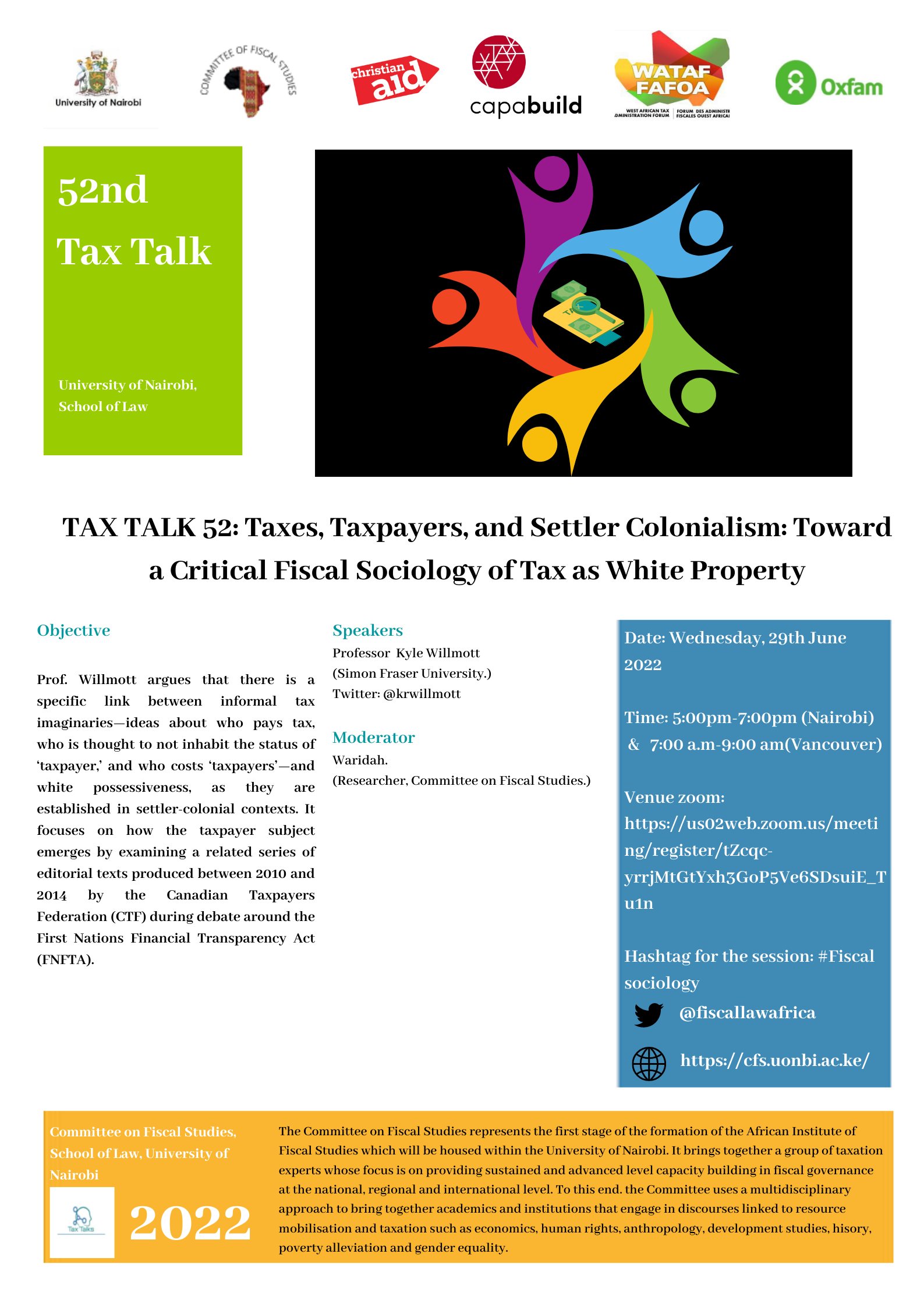 ---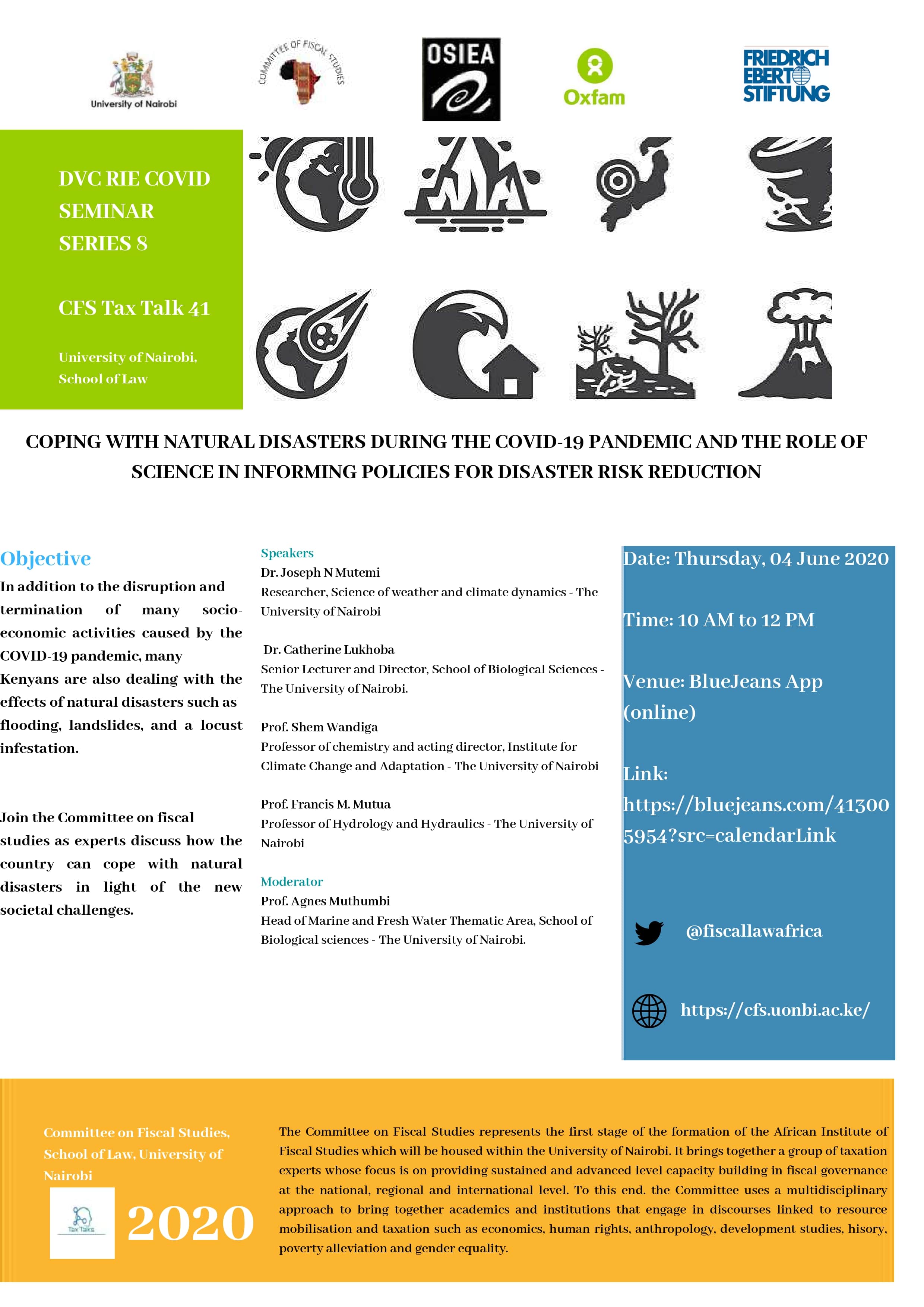 ---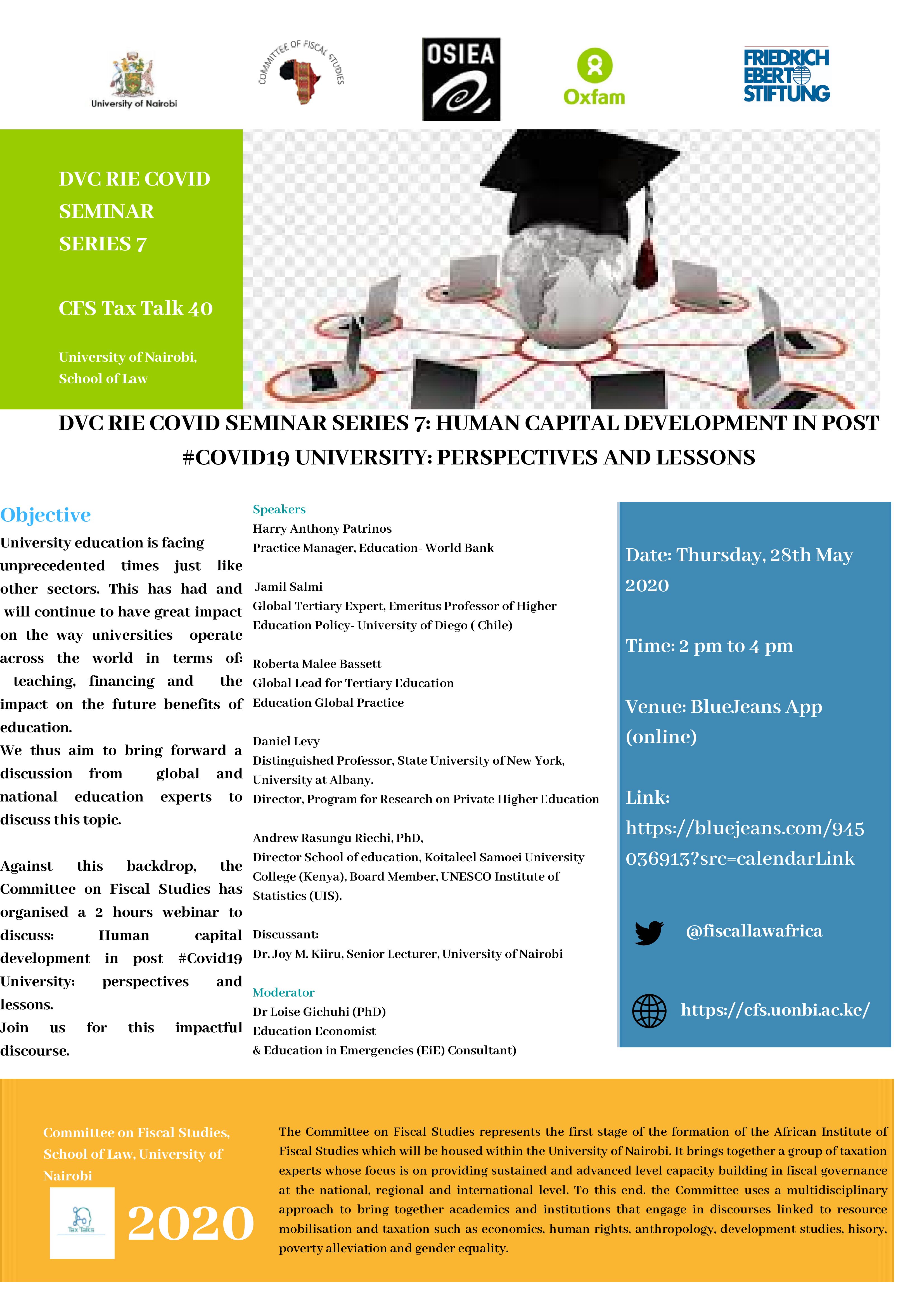 ---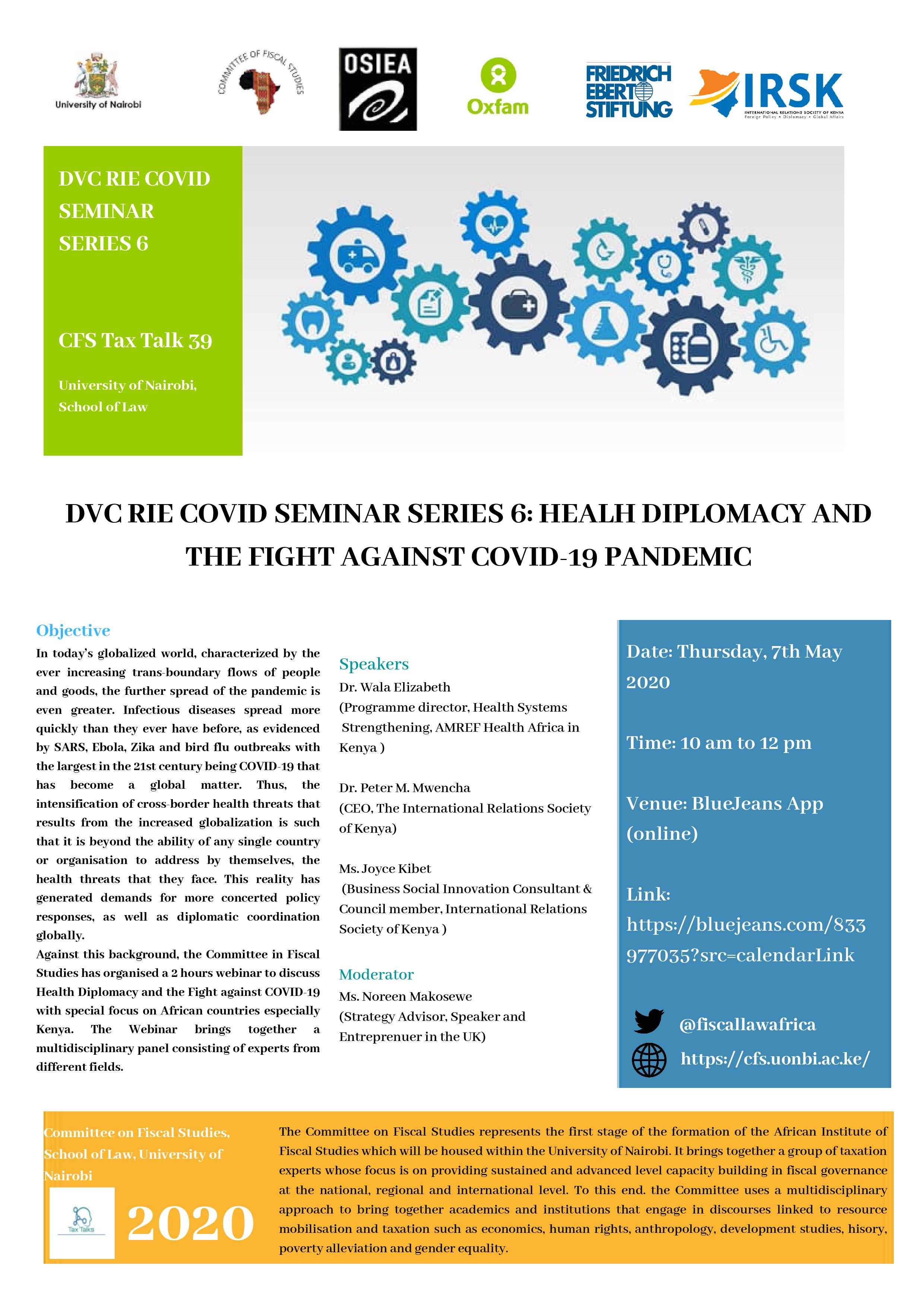 ---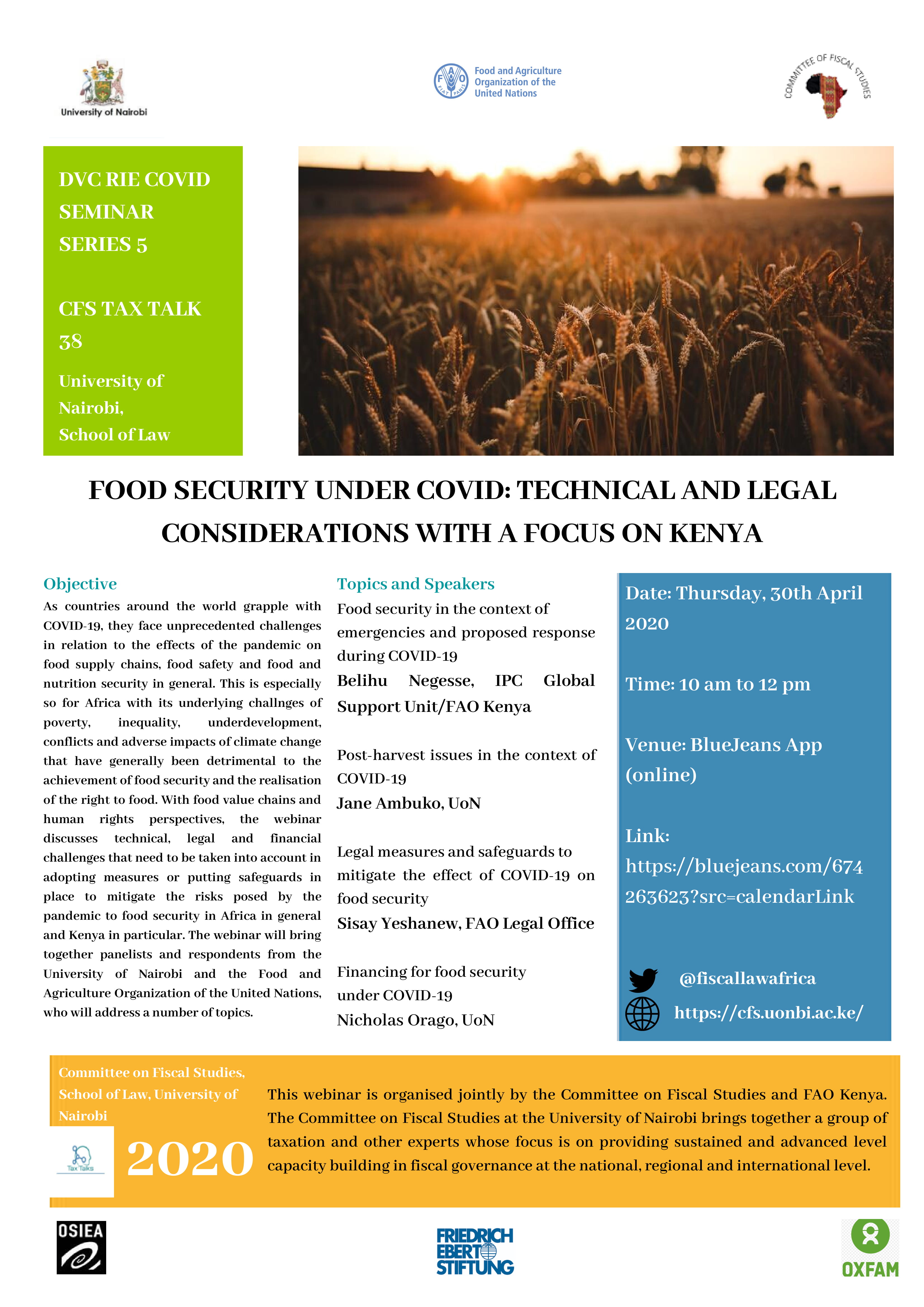 ---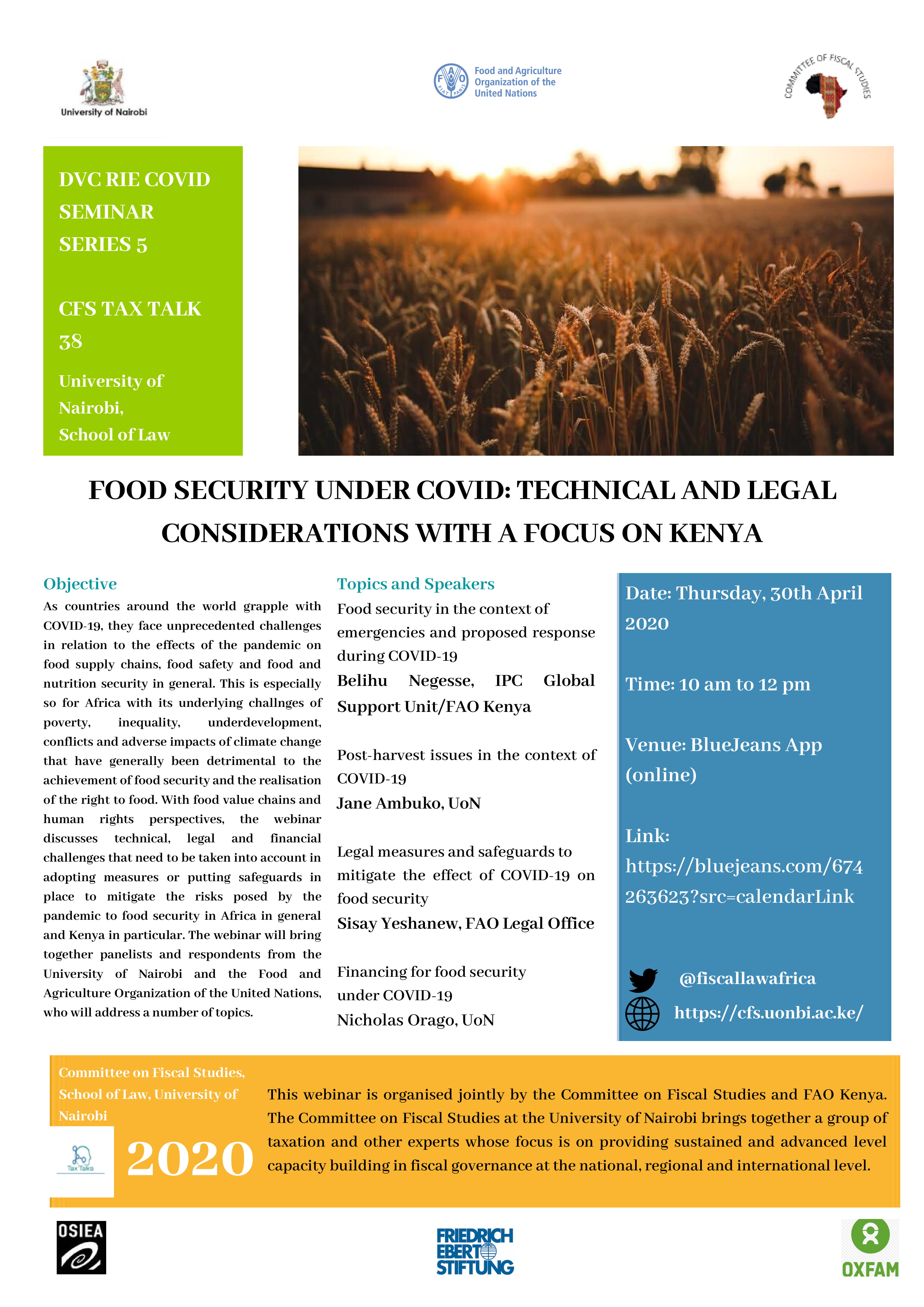 ---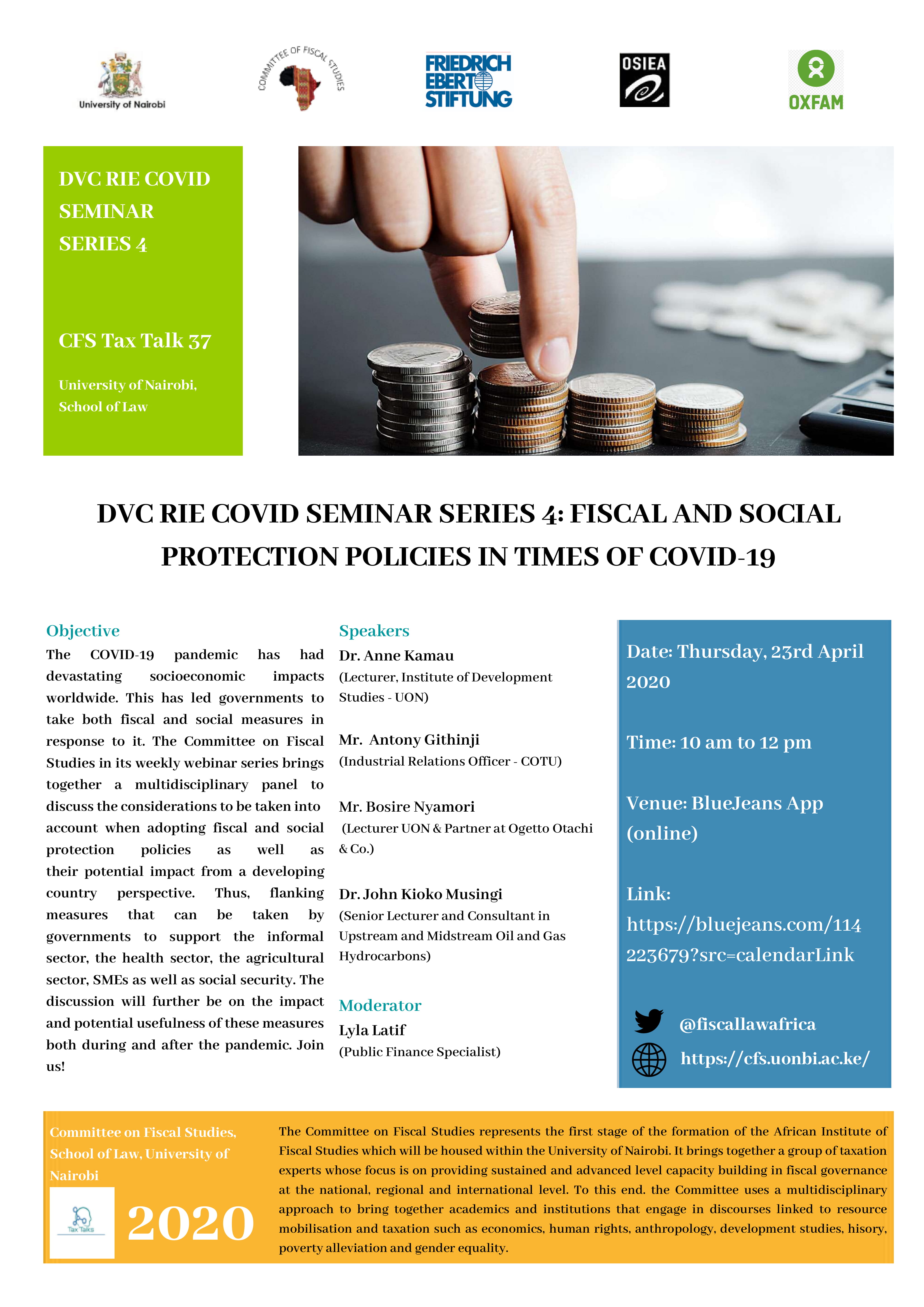 ---
---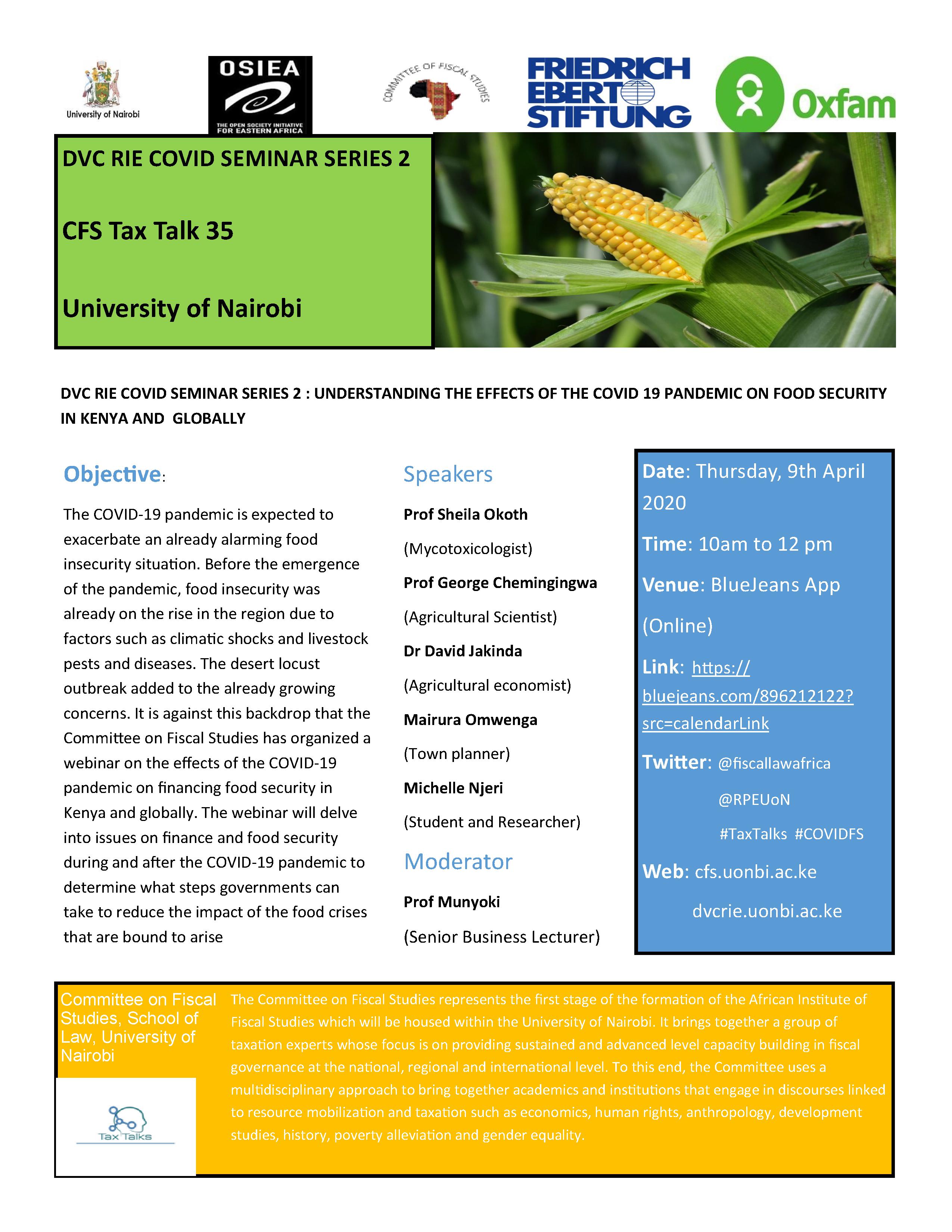 ---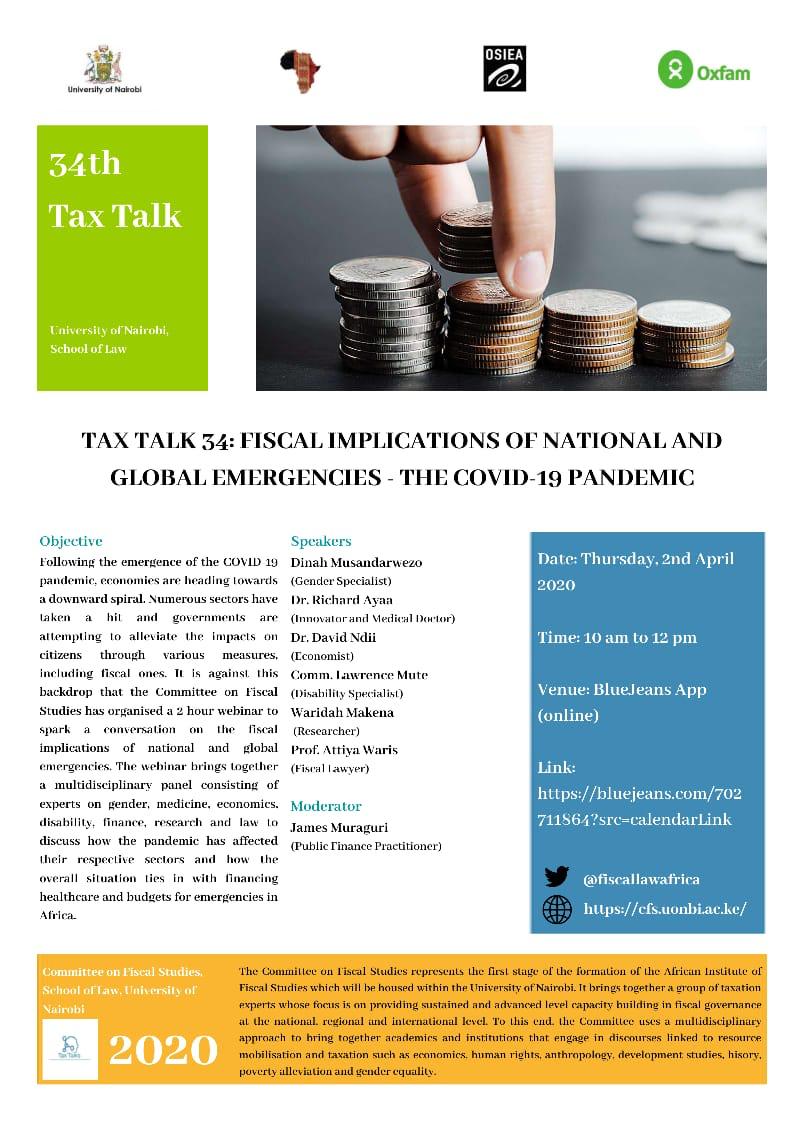 ---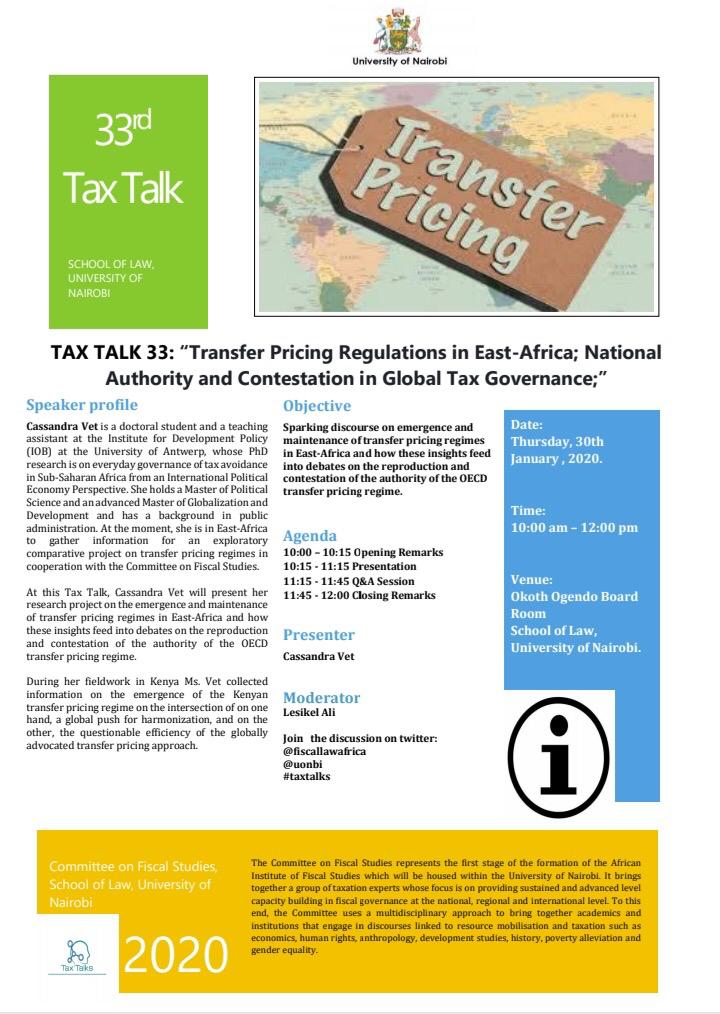 ---
---
---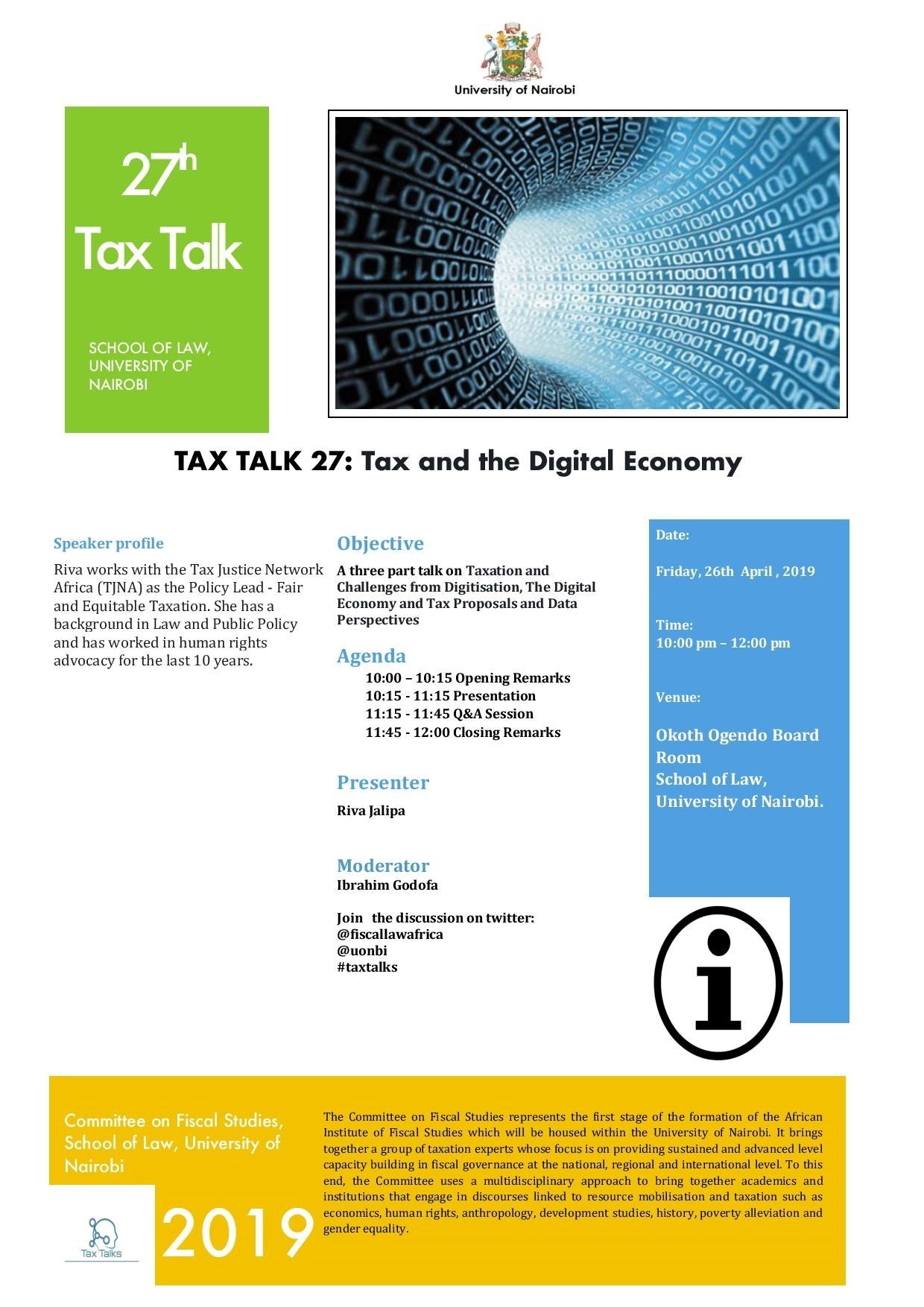 ---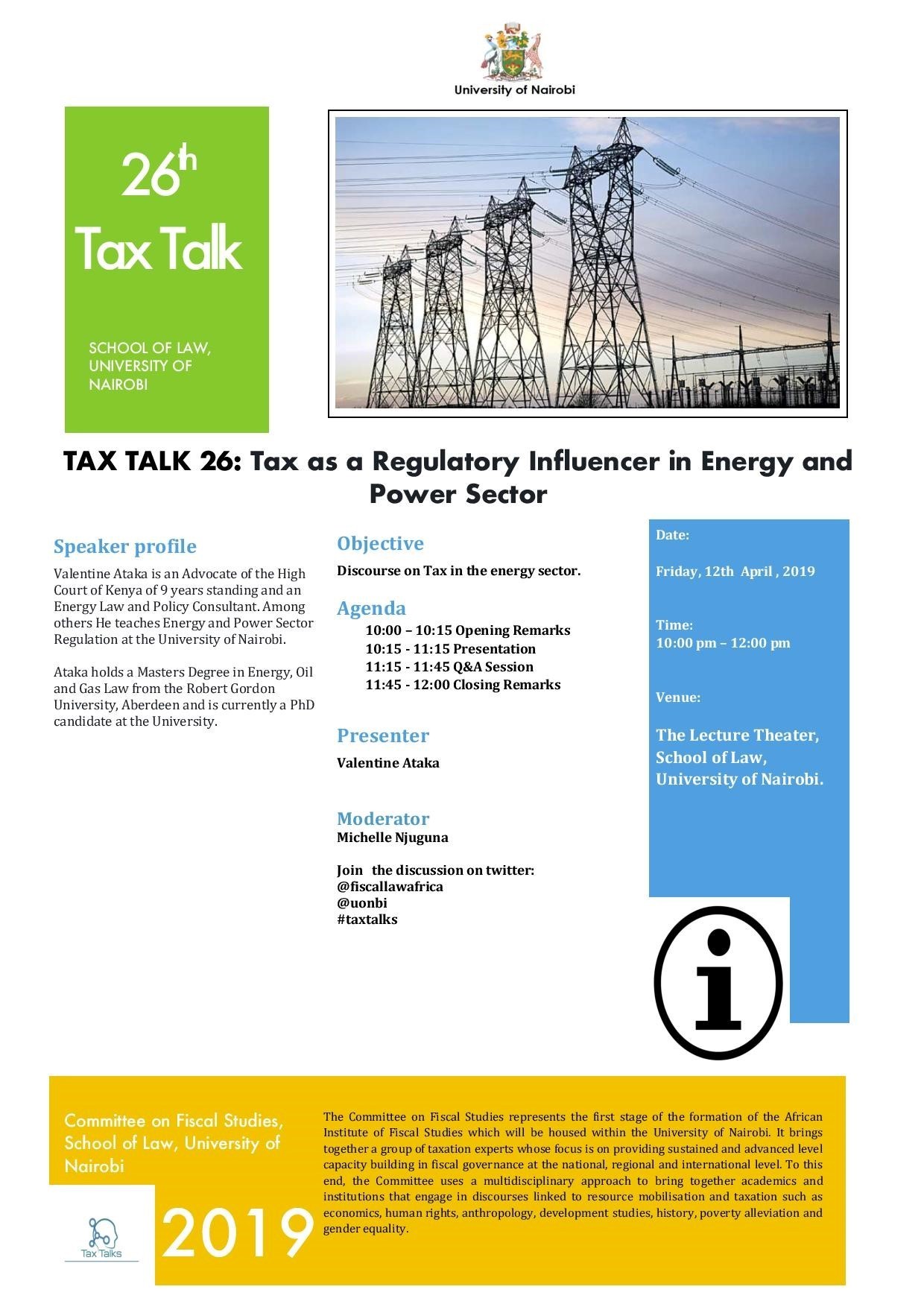 ---
---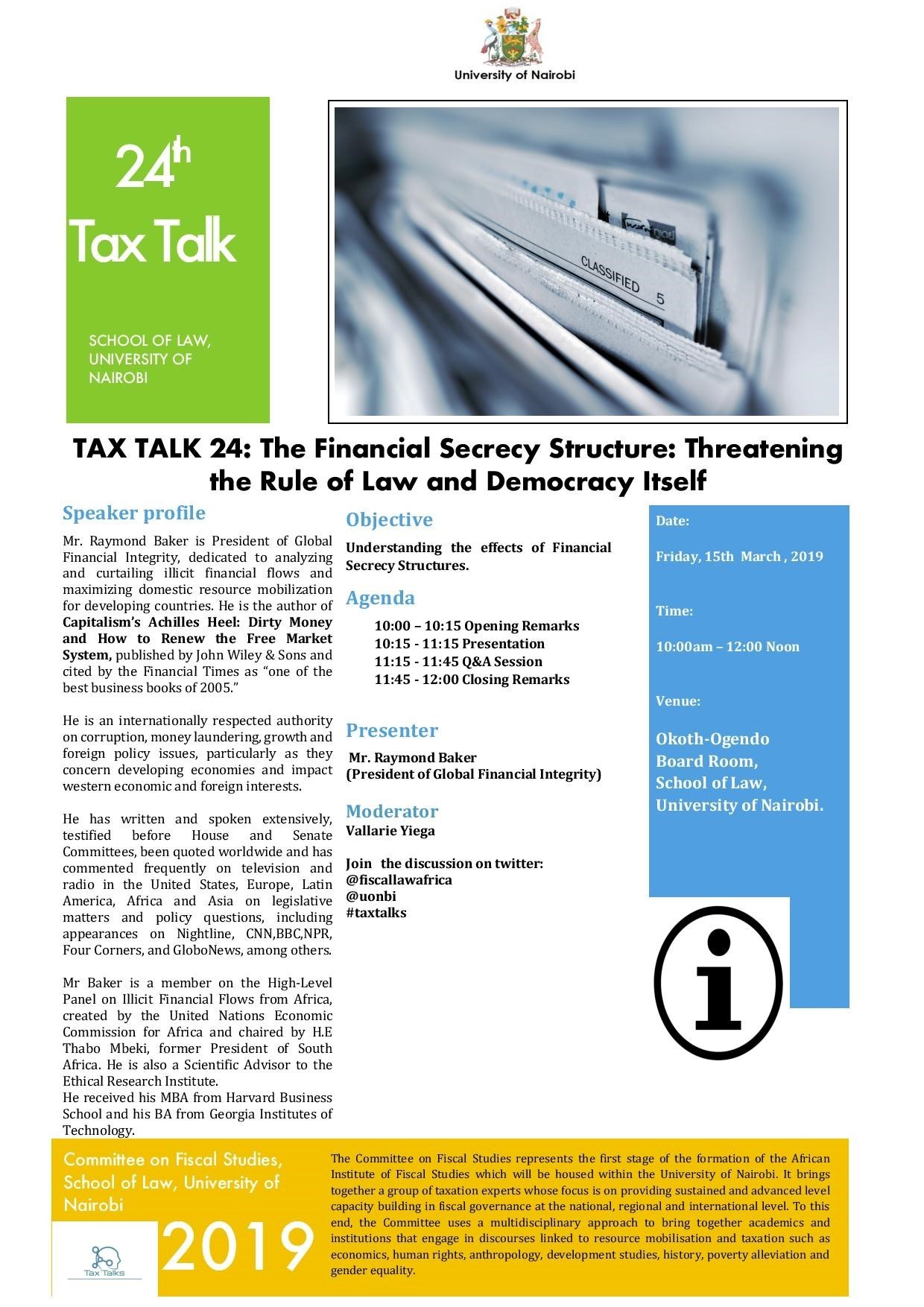 ---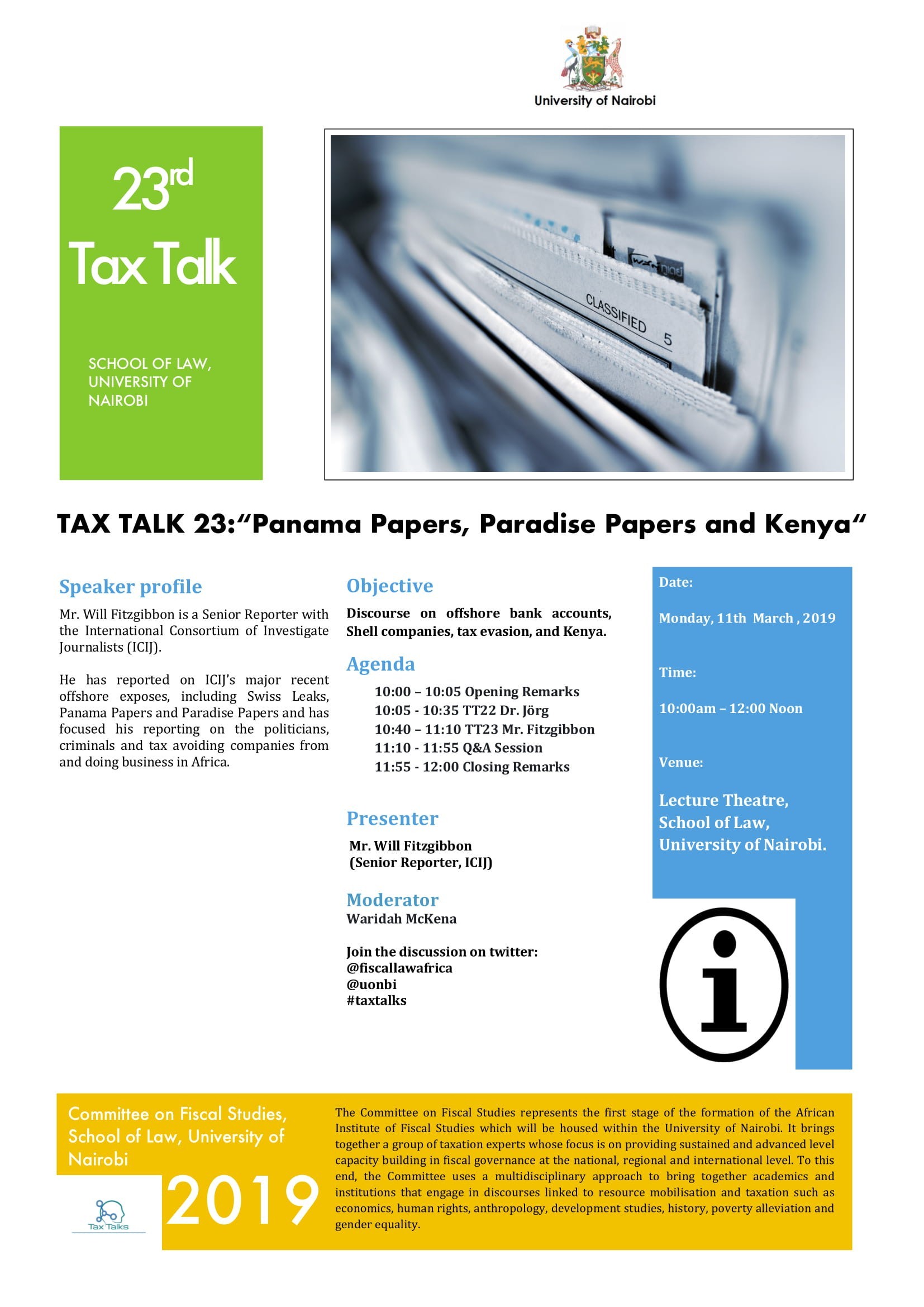 ---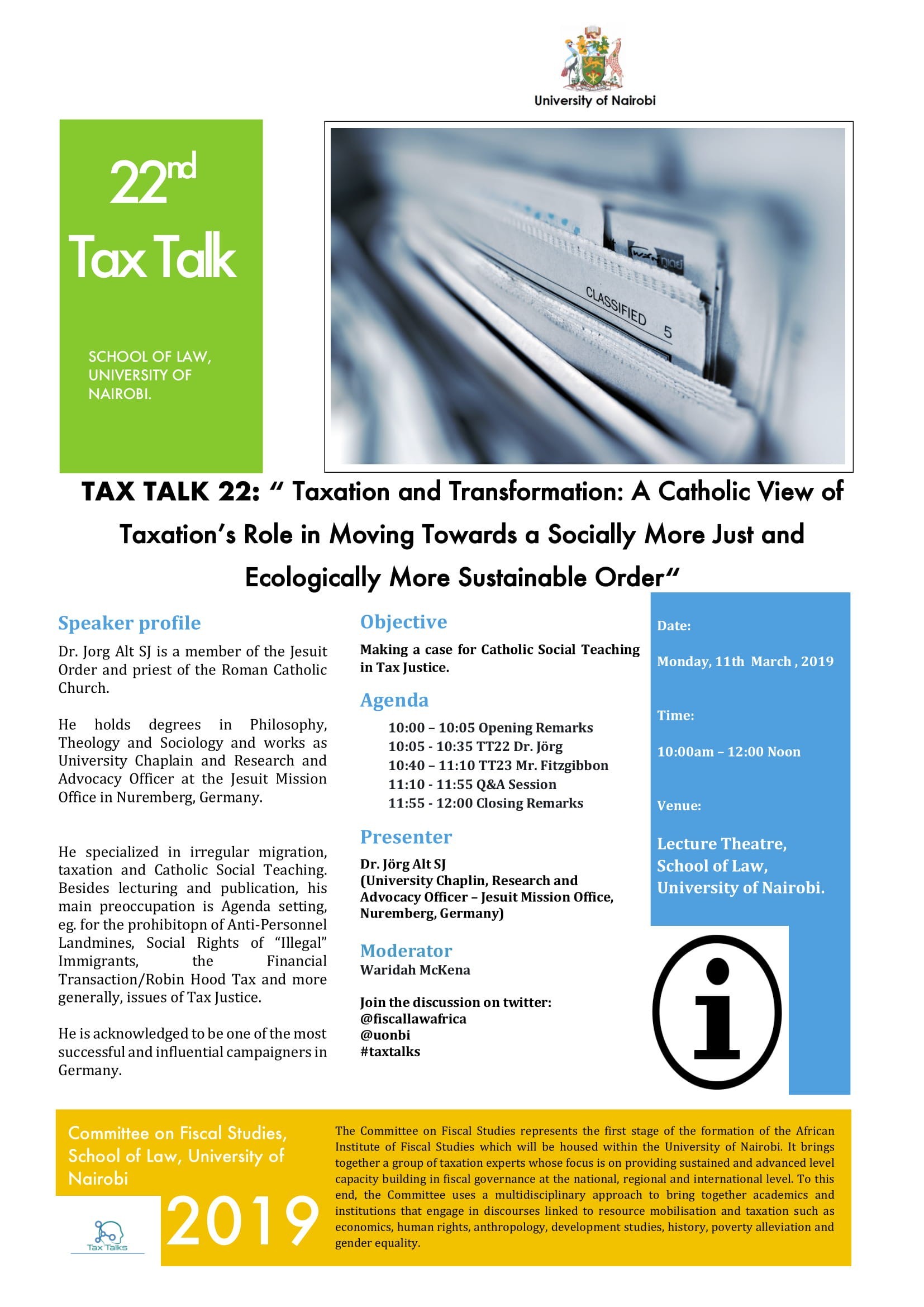 ---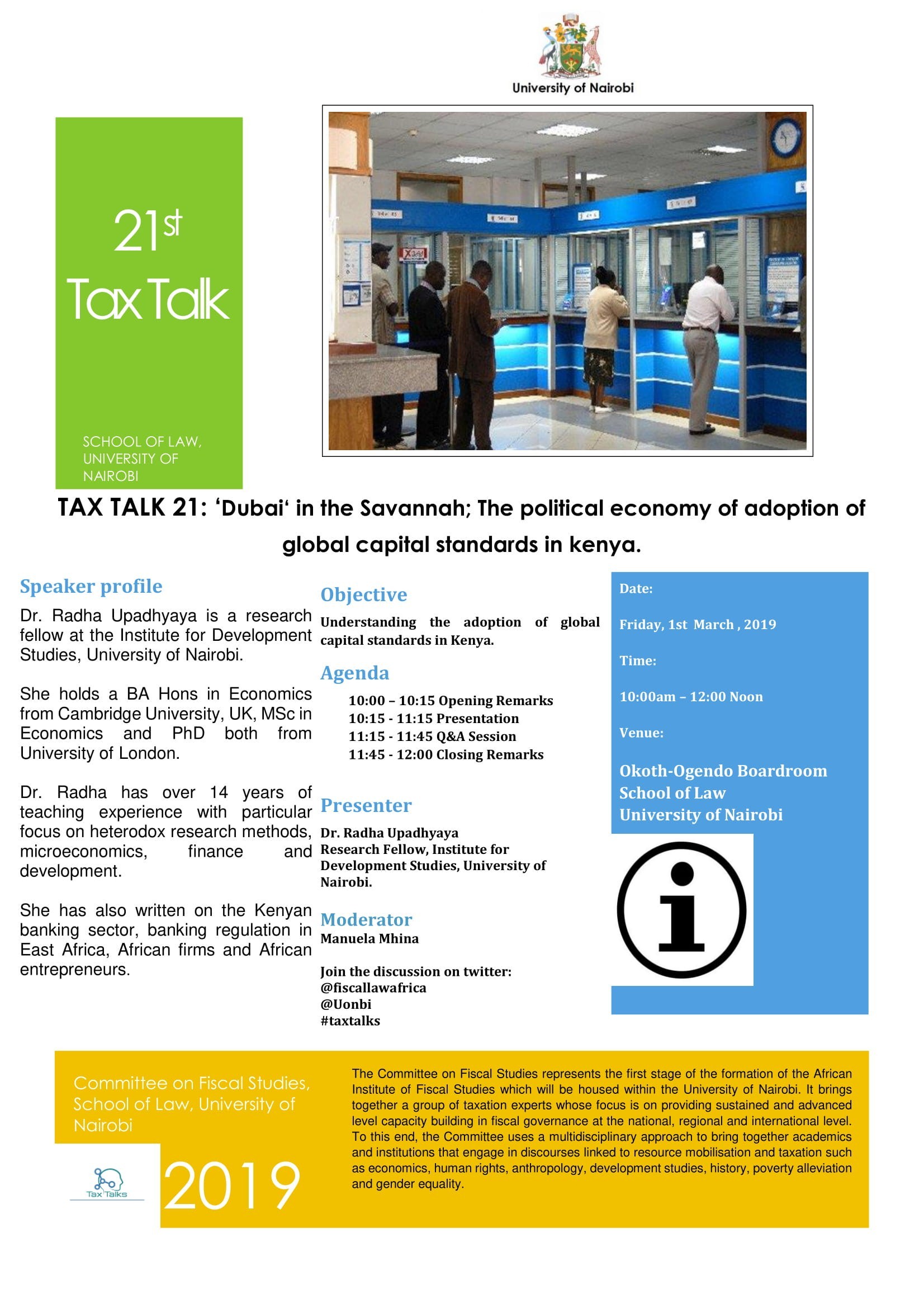 ---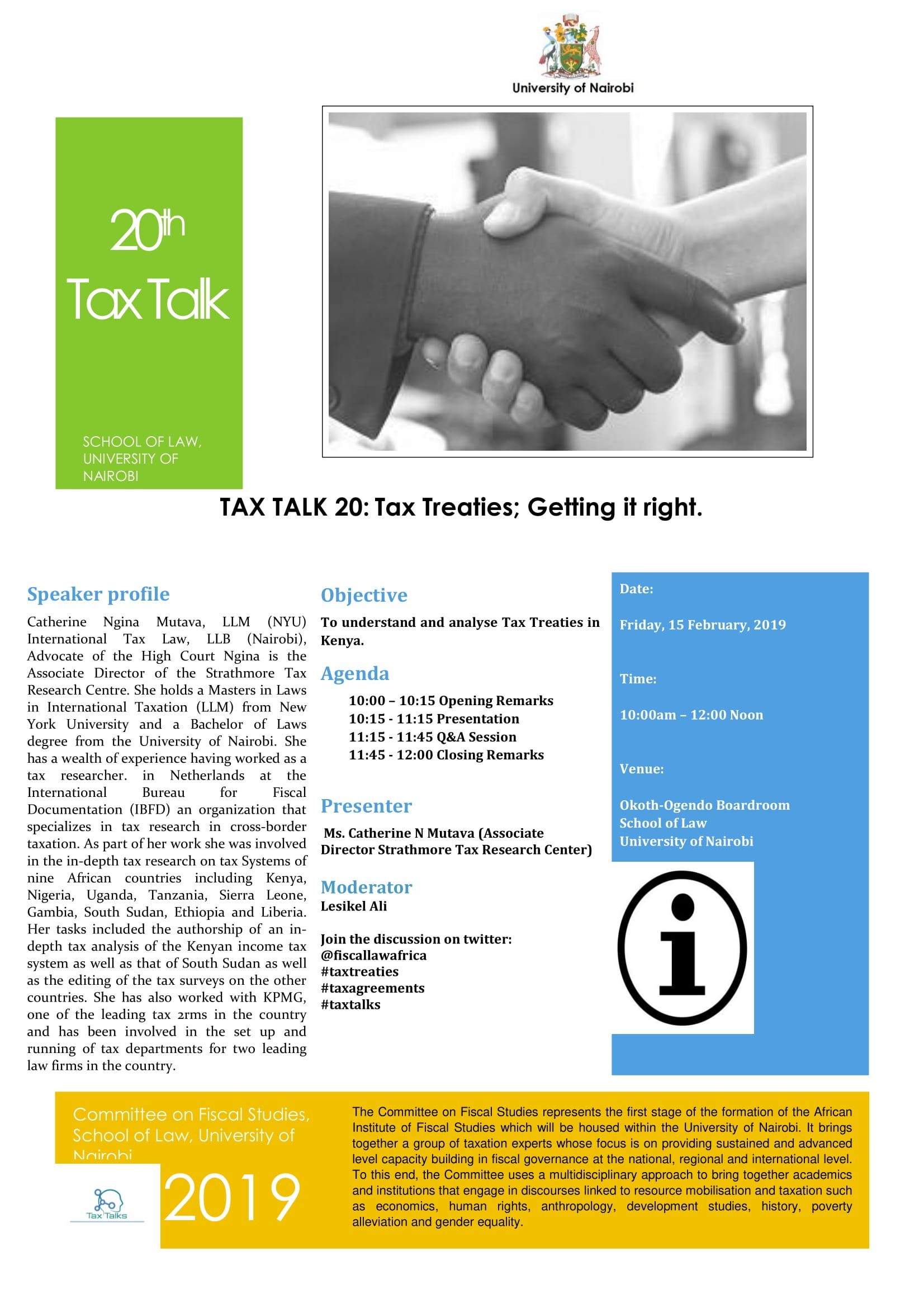 ---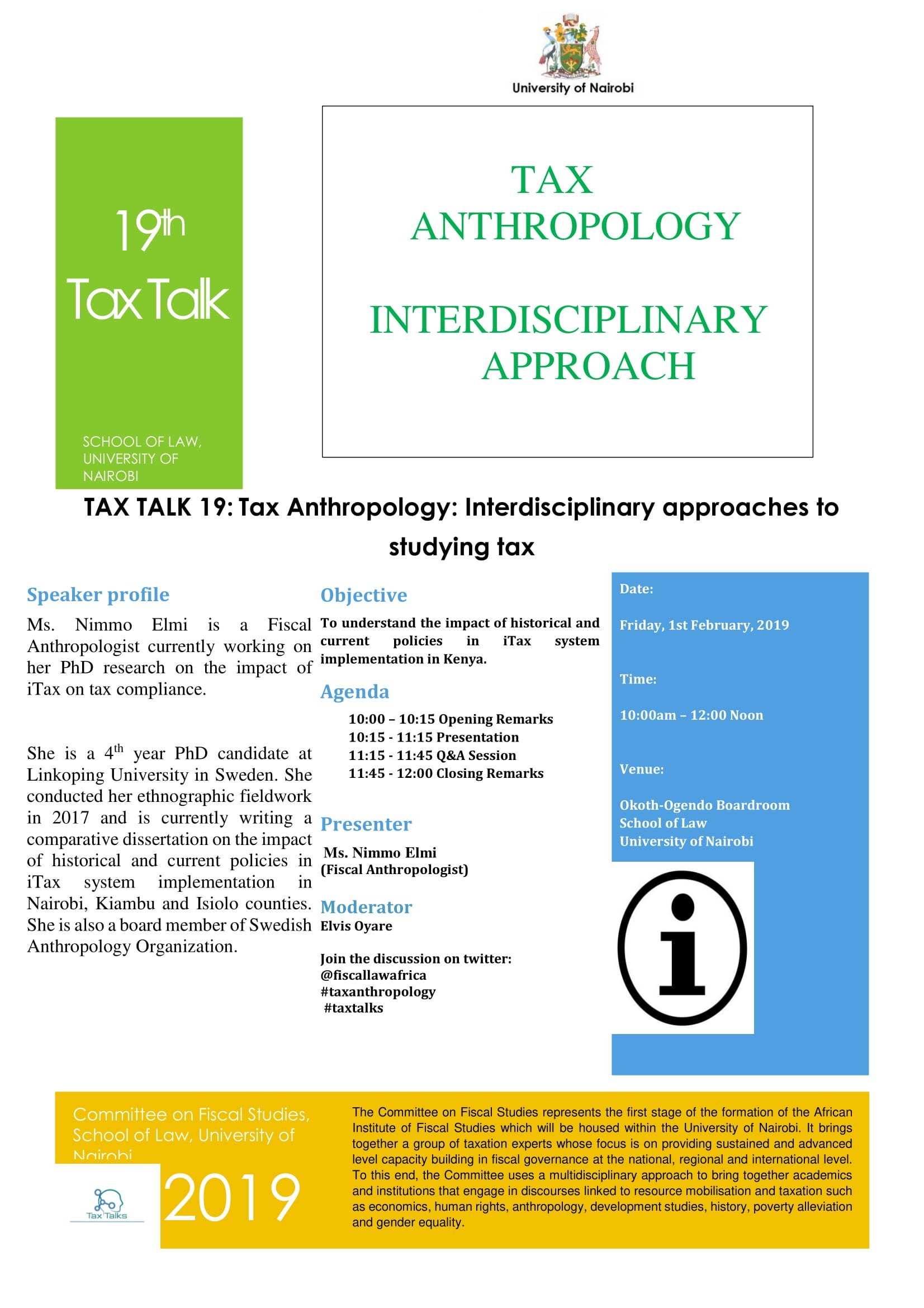 ---
---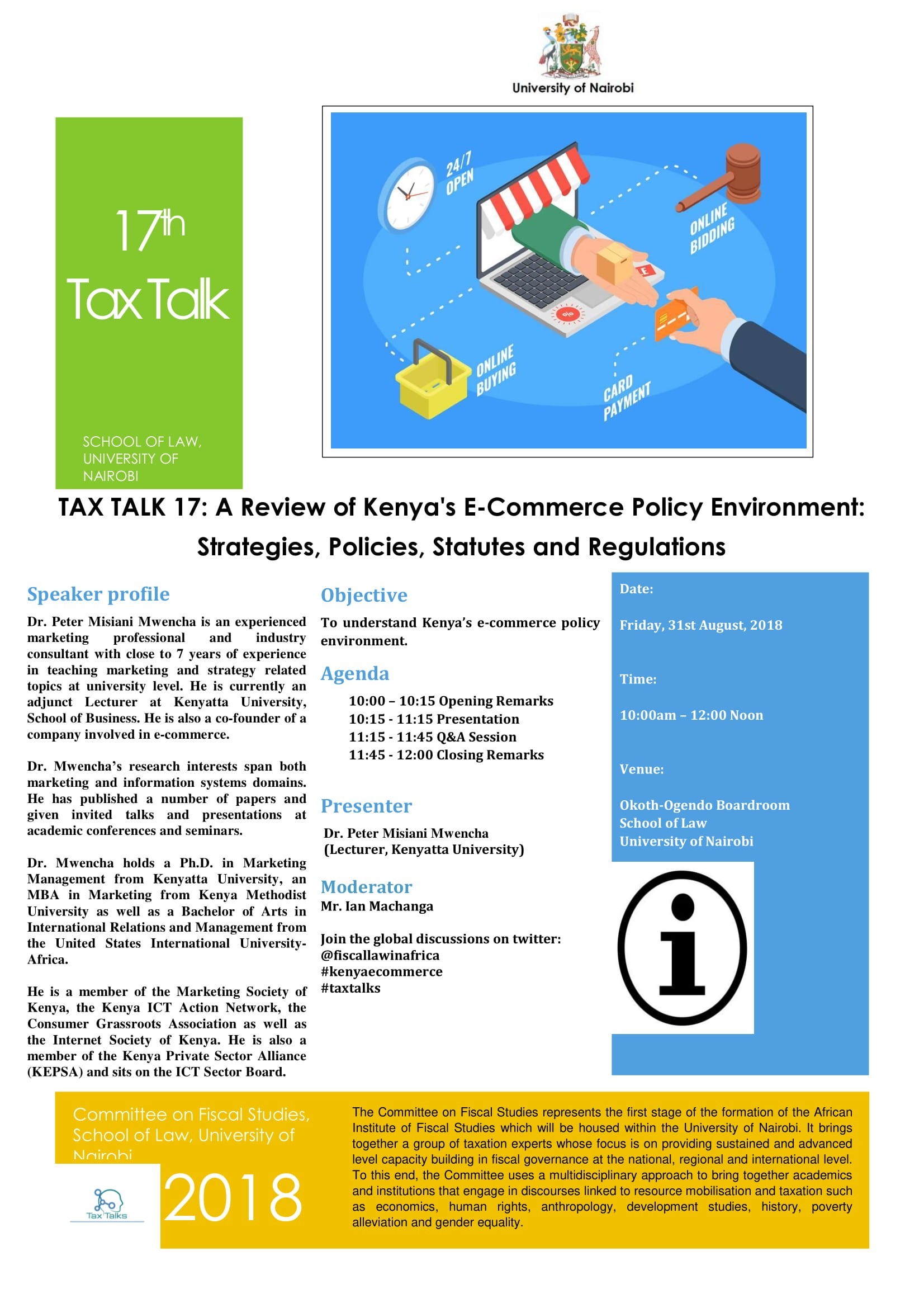 ---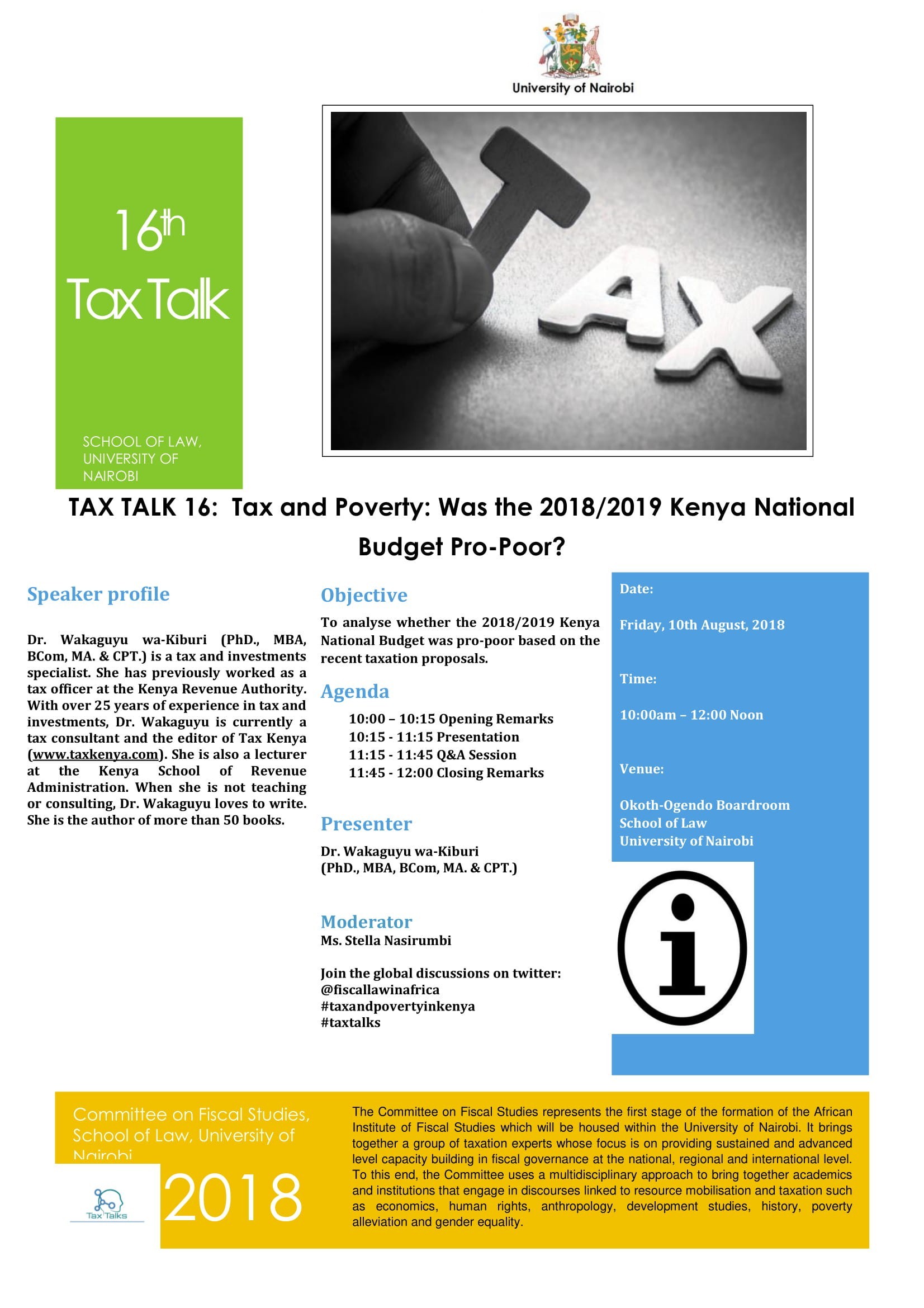 ---
---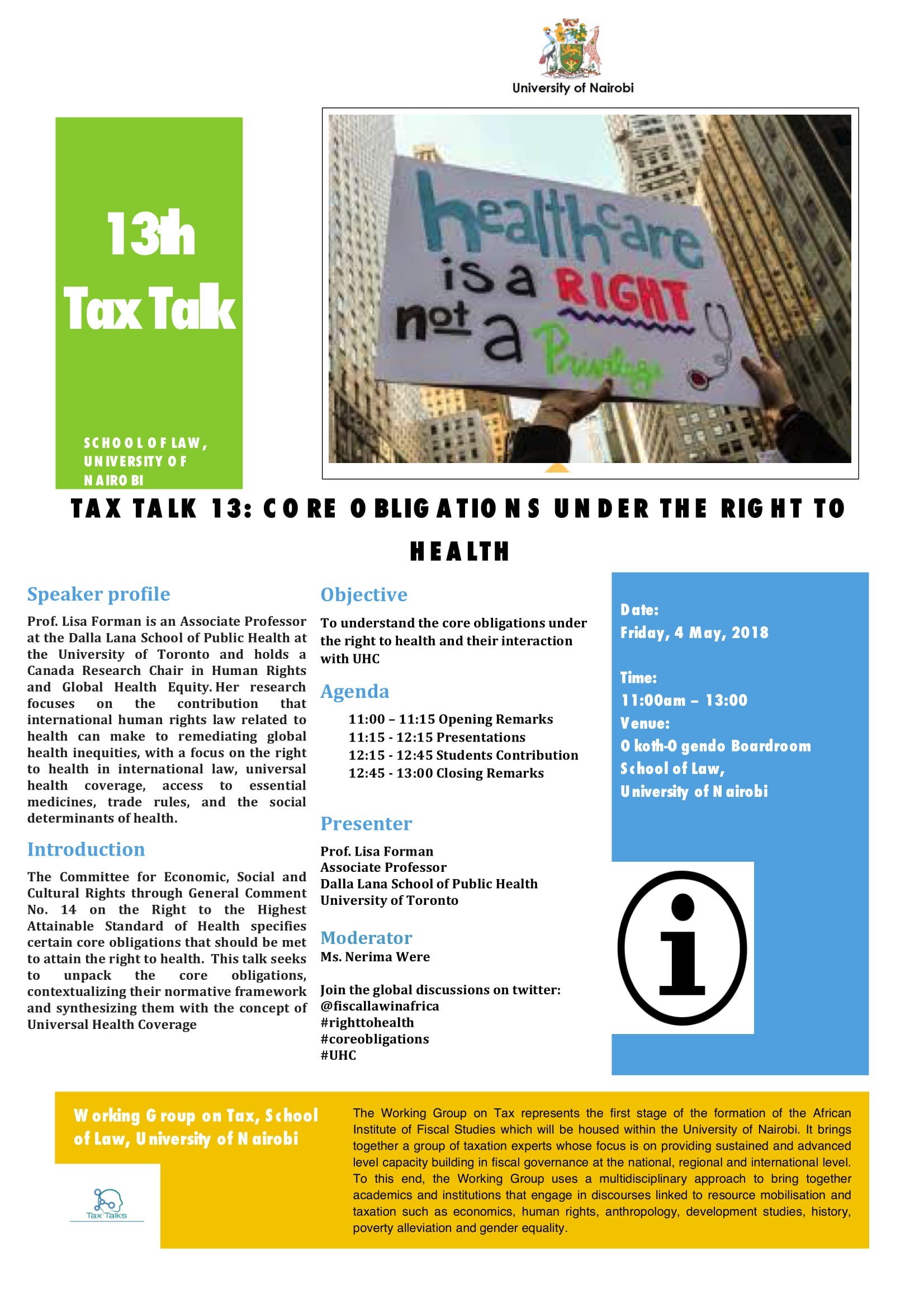 ---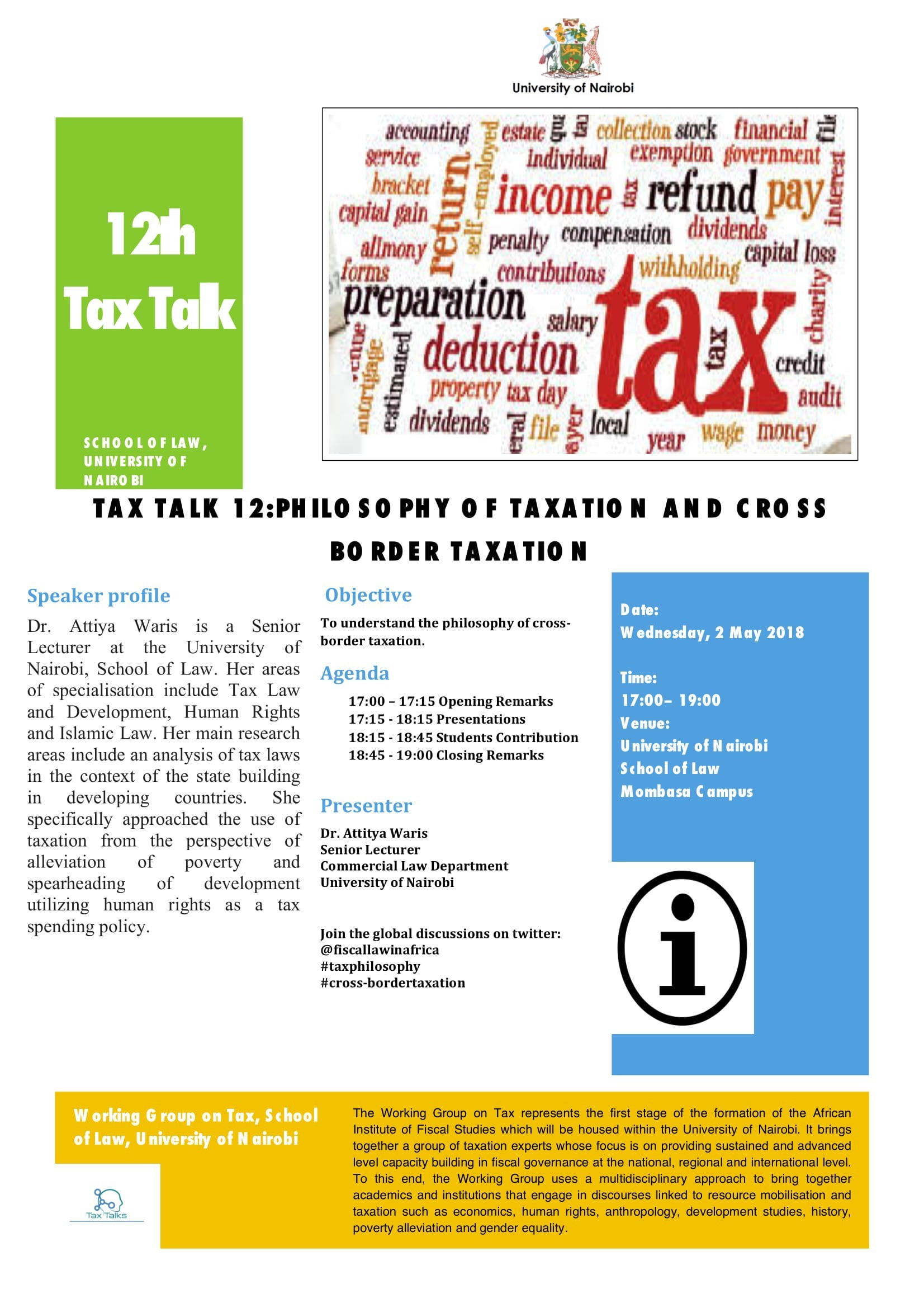 ---