Executive Board
 
Dr. Lyla Latif
Chair & Program Lead for Research                          
At CFS, she is our chair and research lead driving the CFS team to research into the emerging complexities of revenue mobilisation, allocation, and spending. She draws on interdisciplinary knowledge to address issues such as criminal aspects of illicit financial flows, tech tax, power asymmetries in tax norms/rules negotiations, and progressive tax system designing. Part of her research objective at CFS is to explore incorporating the Islamic wealth tax in fiscal systems to finance socio-economic improvement, especially accessible and affordable healthcare, and takes a heterodox critique to mainstream colonial-influenced fiscal regimes.
With a PhD in wealth tax, an LLM in public finance, an MA in development and governance, and a first-class LLB, Lyla is a highly qualified specialist in her field. She has worked on various high-profile projects, including drafting Kenya's land laws - a complete overhaul of colonial land laws - and writing amendments to various laws for the Kenyan government. She is an appointed member of the Tax Law Committee of the East Africa Law Society, where she has been instrumental in pioneering tax law reforms and harmonisation of tax for purposes of regional integration. As a non-executive director of the Tax Justice Network and an advisory board member of the International Lawyers Project, Lyla is passionate about supporting the movement for tax justice in international tax rule-making and advancing the entrenchment of the rule of law and human rights as part of governance.
Lyla is also a widely published academic and has taught at 4 prestigious institutions: the University of Nairobi, Cardiff Law School, LSE, and Warwick Law School. She has been awarded grant funding from the EU, WHO, OSIEA, and OXFAM International, and has provided consultancy services to UNDP, UN Office of the Special Adviser on Africa, AFRODAD, TJNA, EATGN, World Vision Kenya, KELIN, UNAIDS, UNCTAD, and OHCHR. You can read about Lyla's background and experiences on her LinkedIn profile and catch up with her on Twitter.
---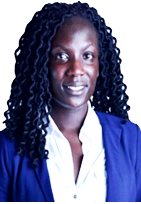 Mary Ongore
Program Lead for Mentorship
Mary is a Tutorial Fellow at the University of Nairobi and a member of the Private Law Department. She has a Law degree from Leeds University and a Masters' degree in International Tax Law from Queen Mary University of London. She has worked in the expatriate tax team in a Big 4 firm in the UK as well as in the in-house tax team of an insurance multinational. She has also practiced tax law in a leading Kenyan Law firm and is a member of the LSK tax committee. She is currently undertaking her PhD studies. 
---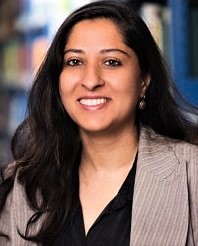 Dr. Attiya Waris
Program Lead for Influence and Intervention
Attiya Waris is an Associate Professor of Fiscal Law and Policy in Eastern and Central Africa. She served as the Deputy Principal, College of Humanities and Social Sciences and Director of Research and Enterprise at the University of Nairobi. She holds a PhD in Law and is a specialist in Fiscal Law, Policy and Development, is an advocate, company secretary and arbitrator of 20 years standing and was the founding Chair the Fiscal Studies Committee from 2017-2020. She spearheaded the first agreement on sharing of data between a University and a revenue agency globally in 2017.
She teaches at the Law School, University of Nairobi, Kenya, the Law School, University of Rwanda and the Centre for Human Rights, University of Pretoria and has previously taught in Malaysia and the United Kingdom. She has researched and published on global, African, Asian, European as well as Latin American issues. Her book 'Tax and Development' (2013) is the first publication globally that links the areas of tax and human rights and her more recent publication 'Financing Africa' is the first publication globally to map out African fiscal systems. She was a nominee in 2017 for the position of UN Special Rapporteur on Development and is an Observer to the UN Tax Committee.
She has a page on Wikipedia and her opinions have been featured in the Irish Times, BBC, Al Jazeera, Trouw, DutchNews, Nation TV, African Arguments, Standard News, Sierra Leone Telegraph, the Namibian, the Spider's Web Documentary in English, French and Kiswahili. She has been invited to speak at some of the leading international, continental and regional organizations & universities as well as governments and national parliaments across the world. 
---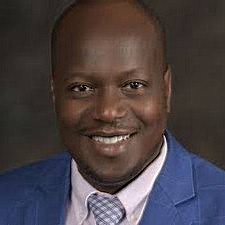 Bosire Nyamori
Program Lead for Training and Capacity Building
Bosire holds a Bachelor of Laws degree from the University of Nairobi, a Master of Laws from the University of Auckland and is a PhD researcher at the University of Groningen, where he is researching on the international taxation of private equity funds. Bosire is a lecturer at the Department of Commercial Law, University of Nairobi, where he teaches, researches and writes on taxation and international investments. In addition to his role as a lecturer, Bosire is a member of the Faculty of Law's research committee. He has taught at Massey University, New Zealand and Jomo Kenyatta University of Agriculture and Technology, worked as a tax adviser at Deloitte & Touche and PricewaterhouseCoopers and practiced commercial and tax law at Iseme, Kamau & Maema Advocates (DLA Piper) in Nairobi. His principal focus is tax law but has a continuing interest in related areas of budgeting law and policy, interaction between taxation and, respectively, international investments and accounting.
Bosire is a member of the Law Society of Kenya and the Institute of Certified Public Accountants of Kenya.
Senior Researchers
---
Dr. Radha Upadhyaya
Radha is a Research fellow at the Institute for Development Studies, University of Nairobi. She has a PhD and MSc in Economics from SOAS, University of London, and a BA in Economics from the University of Cambridge.
She is a qualified CFA charter holder. Radha has over 15 years of teaching experience with particular focus on research philosophy & methods; finance & development and entrepreneurship & development. She has written on the Kenyan banking sector, banking regulation in East Africa, African firms, African entrepreneurs and informality. She also has significant private and non-profit sector experience.
She is on the editorial board of International Journal of Technological Learning, Innovation and Development (IJTLID). She spent four years as the Director of a Kenyan bank and is currently a member of governance body of the Financial Sector Deeping Trust Kenya.
Previous publications by Radha can be accessed here.
---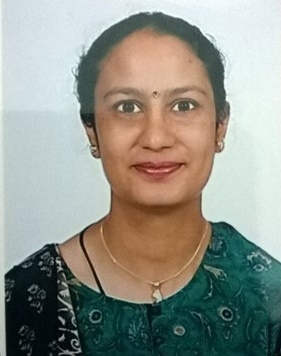 Dr. Parita S. Shah
Hybrid Certificate Courses Coordinator
Dr. Parita Shah is a lecturer at the Department of Earth and Climate Science, University of Nairobi. She holds a PhD from the University of Nairobi in Biogeography and a MA in Environmental Planning and Management, also from the University of Nairobi. Her BA is in Geography from the University of London.
Her specialization is in policy and governance. She researches in the areas of climate change and climate finance concerning human rights, financing and development with a special focus on the conservation sector regarding natural resources management, ecotourism and Environmental Impact Assessment (EIA). She is a registered associate expert for EIA under the National Environmental Management Authority, Kenya.
She is a former member of the Karura Forest Environmental Educational Trust (KFEET) where she coordinated the environmental syllabus which is being used. She is also a trainee of trainers with the African Fund for Endangered Wildlife (AFEW – Giraffe Centre).
---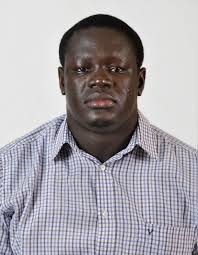 Dr. Nicholas Orago
Dr. Orago is a passionate and committed human rights advocate. His main area of specialty is economic and social rights law. Apart from his research exertions, Dr. Orago has worked extensively in the area of human rights, starting as a legal and research assistant at the Federation of Women Lawyers (FIDA-Kenya); as a research assistant at the Research, Policy and Legislation Department of the Kenya National Commission on Human Rights; as a protection assistant at the United Nations High Commission for Refugees (UNHCR); and as a gender based violence field advisor at the United Nations Population Fund (UNFPA). Dr. Orago is currently a lecturer at the School of Law, University of Nairobi. His areas of research include constitutional interpretation, comparative constitutional law, international human rights law, international humanitarian law and gender equality.
---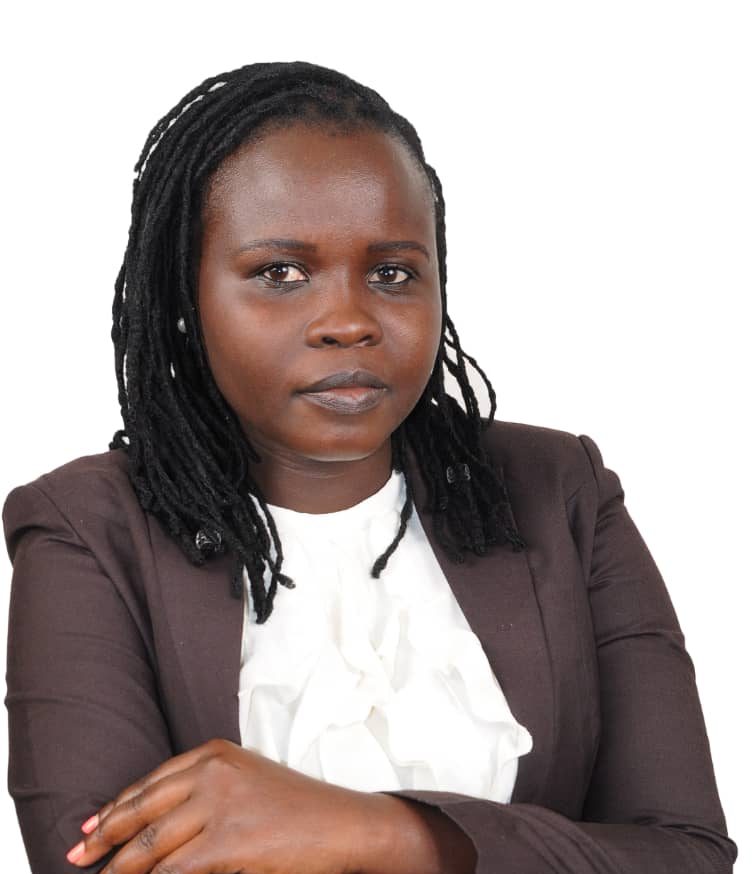 Joan Atim
Joan is a senior researcher at CFS. She supports the work of the chair and works closely with the chair in achieving the vision of CFS. Her areas of research focus on climate finance, curbing illicit financial flows and rethinking fiscal systems. She volunteers at the UNTC supporting their work on environmental taxation. Joan has published on the taxation of collective investment vehicles and is currently working with the chair to develop research in the area of the Islamic wealth tax. She is the Chief Executive of her legal practice and provides pro bono legal services. 
---
Support Staff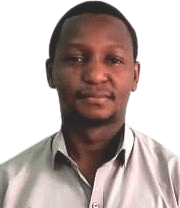 Davis Ndambo - ICT
Davis Ndambo is a Business Management and Information Technology enthusiast who holds a Master of Business Administration degree in Management Information Systems from the University of Nairobi, a Bachelor of Commerce degree and a diploma in ICT Management. He is currently pursuing his PhD in Strategic Information Systems at the University of Nairobi with a focus on big data and analytics. His professional background is in ICT and administration. He is in charge of the Committee's website development and maintenance.
---
Student Researchers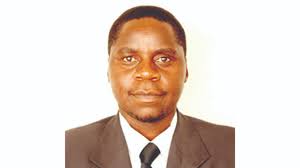 Learnmore Nyamudzanga
Learnmore is an economist. He holds a Masters in Tax Policy and Tax Administration from the Berlin School of Economics and Law, and an undergraduate degree in Economics from the University of Zimbabwe. He is a passionate advocate for tax justice and transparency in the management of natural resources in Africa. With a strong background in economic governance and tax management, gained during his time as an Economic Governance Officer at the Zimbabwe Environmental Law Association (ZELA), Tax Manager at Trinity Tax Accountants, and Tax Specialist/Revenue Officer at the Zimbabwe Revenue Authority (ZIMRA), he is committed to improving tax knowledge and education.
As a former Advanced Level Economics, Geography, and Management of Business Teacher at Mainline Academy, Learnmore has successfully inspired a new generation of young leaders and entrepreneurs. He is the founding director of Sharlean Research and Tax Consultancy. His current role as a tax consultant and blogger has seen him contribute significantly to the improvement of tax knowledge and education, as well as advocating for tax justice and promoting greater transparency and accountability in the management of natural resources in Africa. Learnmore has developed alongside our partner institution: Capabuild, a Tax Aggregator Portal - a pioneer effort in offering a one stop portal to all tax trainings available globally.
He has also researched for Mineral Africa Development, African Centre for Tax and Governance, AFRODAD, ActionAid Zimbabwe, ATAF among others. Learnmore contributes to CFS' ADHR project and has prepared research papers on examining implications of tax incentives in Africa and explored the feasibility of mechanisms through which SDRs can be rechannelled to Africa.
---
 Omar Mohammed 
Omar is a researcher at the Committee on Fiscal Studies (CFS), with a strong background in Islamic finance. He has worked in the banking sector and has taught at Umma University, where he inspired students with his passion for finance and social justice. As a researcher, Omar is committed to exploring the intersection of Islamic finance and social justice. He has published extensively on Islamic social finance and the role of finance in promoting sustainable development. His insights into the potential of Islamic finance to advance social justice and promote greater transparency and accountability have gained recognition from peers and policymakers alike. Omar's teaching experience has been invaluable in developing his research, as he has been able to inspire a new generation of young leaders and entrepreneurs with his passion for finance and social justice. His work has inspired students to think critically about the role of Islamic finance in promoting sustainable development and social justice. With his expertise in Islamic finance, Omar is a valuable asset to the Committee on Fiscal Studies. His research and insights are helping to transform the way we approach finance, governance, and social justice in the global south.
---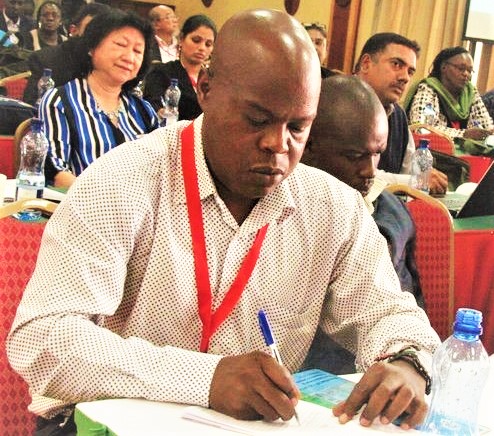 Joshua Kengere Mogaka 
Mr. Mogaka Kengere Joshua is a Ph.D. Student at the University of Nairobi. He has previously worked as a part-time lecturer at the University of Nairobi, Jomo Kenyatta University of Agriculture and Technology (JKUAT), Rongo University and Kenya Institute of Management (KIM), teaching Finance and Research Methodology. His work encompasses Research in Finance, both in the Corporate and public sector with a focus on taxation. His research areas include Debt and Emergency funds in Africa, Environmental Taxation, the Digital Economy, Extractive Industries, Tax Treaties, Financing for Development, Transfer Pricing Researching on Taxation and Development, Illicit Financial Flow and COVID-19 Rapid Response.
He has attended national and international conferences and presented academic papers among them, "Influence of Financial Planning Practices in the County Governments which is available on Amazon. Joshua has participated in the NSE short training while teaching at Rongo University in 2019. He has Investing in the Stock Market Training, Introduction to the Stock Market, Understanding the different financial instruments/products traded at NSE and how to invest in each:-Shares, Bonds, Derivatives, REITs & ETFs Investing in the Stock Market.
---
Mwaniki Maina 
Mwaniki is a researcher at the Committee and his research areas include Debt and Emergency funds in Africa, Environmental Taxation, the Digital Economy, Extractive Industries, Tax Treaties, COVID-19 Rapid Response as well as African Scholars. He has translated documents to and from French for various audiences on the continent and beyond. He premises his work on financing for development and is a campaigner for tax and social justice.
He holds a Bachelor of Laws degree (LL.B.) from the University of Nairobi where he graduated with honours. He is a recipient of professional training in Gender and Taxation, Financing for Development and Taxpayers' Rights from the University. In 2020, he was one of two Kenyans taking part in the global Summer Research Programme organised by the Youth Centre for Research, Pakistan where he conducted a study on Media Ownership and Freedom of Speech in Kenya, Nigeria, Pakistan, India and Russia. His work has been published by the Public Affairs Research Institute, South Africa (2020) as well as the University of Nairobi's e-repository (2019). Mwaniki has experience in both private practice and pro-bono legal aid having worked with Kituo Cha Sheria, Nairobi office and private law firms in Nairobi. He is also a volunteer with the Museum of British Colonialism.
---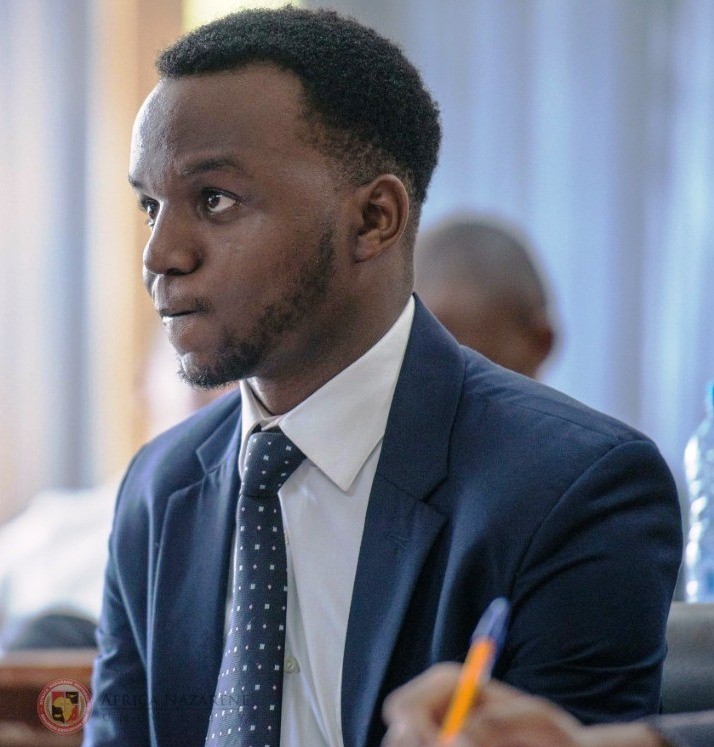 Elvis Oyare 
Elvis Oyare is a student at the University of Nairobi currently studying for his Bachelor of Laws degree. His current main areas of interest are tax, human rights law and the law of the Sea. He currently works as a snr. researcher for the Committee on Fiscal Studies and believes that his ability to handle high volumes of work as well as meet deadlines without compromising on quality or standards makes him a very good researcher. He speaks basic Mandarin and endeavours to assist in achieving tasks as smoothly and as efficiently as possible.
---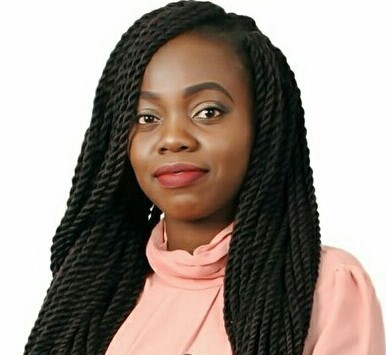 Vallarie Wendy Yiega 
Vallarie is an early career lawyer who has professional qualifications in Revenue Administration from the Kenya School of Revenue Administration and is a Certified Professional Mediator accredited by the Mediation Training Institute East Africa. Since 2018, she has worked as a researcher for the Committee focusing on fiscal policy and development. Her passion projects include the digital economy, Internet Governance and the role of the Internet in poverty alleviation, which have informed her interest in internet sector fellowships and organizations. She has been a Digital Grassroots ambassador and a representative of the Youth Internet Governance Forum movement in Kenya for the last three years. She is also part of the fair digital business-working group that gathers young people globally to give their inputs on various thematic areas ahead of the annual IGF.
In 2019, she received fellowships from the African Network Information Centre (AFRINIC) in Angola and the Kenya Society of Internet Governance (KESIG). She was also an ICANN 65 Nextgen participant in Morocco. In 2020, she was selected to be a program ambassador for ICANN 68 and 69 to guide new Nextgen participants joining the organization. She was also selected as an Internet Governance Forum Ambassador by the Internet Society. She loves reading up on Korean Culture, and travelling, and plans to continue travelling to more countries post COVID-19.
---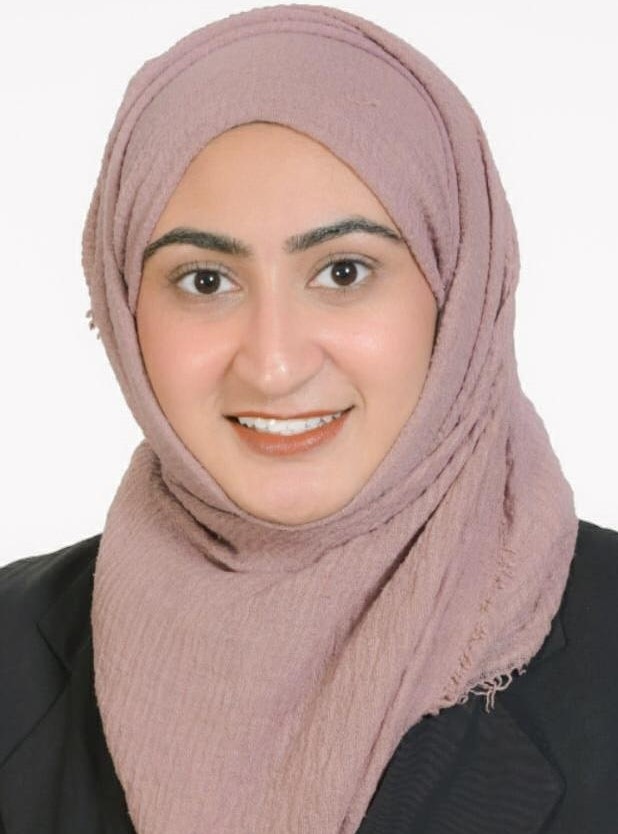 Afshin Nazir 
Afshin is a researcher at the Committee, where she researches matters of tax, finance, environment and law. She holds an Honours Bachelor of Laws (LL.B) degree from the University of Nairobi (UoN), where she won a PLO Lumumba Foundation Award for her knowledge of Criminal Law. Her position paper at the Sub-Saharan International Model United Nations (SAIMUN) was also acknowledged as the best position paper for the United Nations High Commissioner for Refugees (UNHCR) Committee in 2019. She has previously published on debt and carbon taxation and is currently working on more publications on various areas of tax. Afshin works in multiple teams at CFS, including the Rapid Response, Debt and Emergency Funding, Environmental Tax, African Scholars and Extractives dockets.
Leadership roles are not novel for her, having led various teams at CFS and held leadership positions at UoN's Muslim Students Association (Chairlady), Students' Organisation of Law and Diplomacy (Organising Secretary) and Young Arbiters Society (Vice President). She also acted as an associate editor for the Students' Association of Legal Aid and Research (SALAR) Editorial Board. Additionally, she possesses an interest in Alternative Dispute Resolution. She has completed an introductory course on arbitration at the Chartered Institute of Arbitrators (CIArb), where she worked as a student volunteer in two international conferences, before taking up her role as the Vice President of the Young Arbiters Society. She has also worked as an intern at Chaudhri and Associates Advocates. In her free time, she enjoys reading blogs and books.
​
---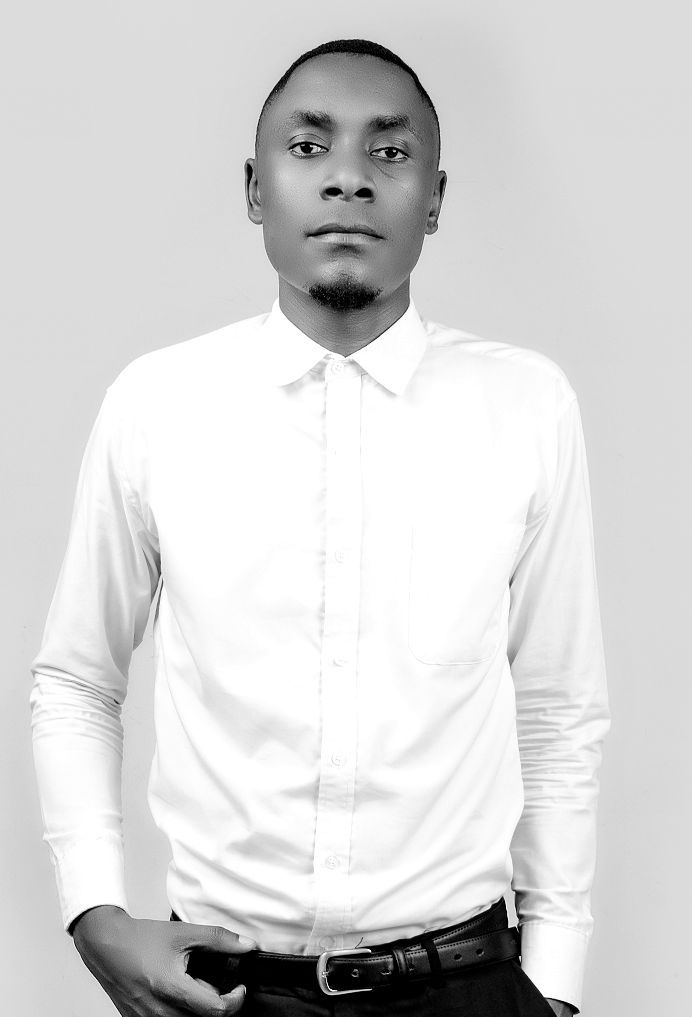 Julius Kimulu Makokha 
I am a student of Law at the University of Nairobi with a bias for finance law. I have a keen interest in the following areas: taxation of intangibles in relation to Multinational Enterprises (MNEs) and how this has affected countries in the Global South, digital taxation, taxation of the metarverse, efficacies of international tax rules and domestic tax policies in developing countries, varied issues about anti-money-laundering and curbing of illicit financial flows with the advent of technology. I am a fellow of African Change Makers Fellowship Program cohort of 2018 and a member of Young Arbiters Society.
---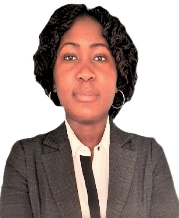 Brenda Nasambu Wangila 
Brenda Nasambu Wangila is a Kenyan Bachelor of Laws (LLB) final year law student at the University of Nairobi's School of Law. She volunteers with the Committee on Fiscal Studies as a research assistant. Her research interests include gender and the law, women, law and development, constitutional law, and their intersection with fiscal policies. She has volunteered with the Student Association of Legal Aid and Research in their legal clinics. She is passionate about fiscal law and its intersection with attaining social justice. She lives by the values of self-discipline, hard work, kindness and commitment.
---
Clara Kitungulu 
Clara Kitungulu is an undergraduate student at the University of Nairobi, studying to attain her Bachelor in Laws (LLB) degree. She works with the Committee on Fiscal Studies as a researcher and has so far been in teams researching matters such as transfer pricing, environmental taxation and taxation of the digital economy. Her areas of interest include international tax and matters to do with gender, equality and social justice and these greatly motivated her decision to join the Committee. She has undertaken courses in accounting and is a proficient French speaker. Her past times include hiking, listening to African music and reading novels.
---
Guinevere Debrah Kahyah 
Ms. Kahyah is a student currently pursuing her undergraduate studies for the Bachelor of Laws degree (LLB) at the University of Nairobi. She holds a diploma in tax administration from the Kenya School of Revenue Administration (KESRA). She works with the Committee on Fiscal studies as a researcher and has done various tasks including but not limited to taxation of Collective Investment Vehicles and tax avoidance by digital investment companies. As a young researcher, she is yet to find her specific area of interest but in general, the financial services industry is her niche. During her free time, she enjoys learning new languages and cultures, in particular, Spanish. She also enjoys playing the violin and dancing to Spanish music.
---
Okumu Polycarp George
Okumu is a certified public accountant and is studying to attain his Bachelor of Laws (LLB) degree at the University of Nairobi. He is a researcher with CFS, researching on transfer pricing, unpaid care and domestic work, refugees in Kenya, wealth and solidarity taxes, and the taxation of the digital economy. In his free time, he enjoys watching football, watching Bloomberg News, and writing prose poetry.
 
---
Visiting Researchers 
Kamara Foday 
Kamara is a senior economist at the Ministry of Finance in Sierra Leone. He is a PhD student at the School of Economics, University of Nairobi.
---
Dr. Nimmo Elmi
Nimmo holds a PhD in Anthropology (specializing in tax ) and works at the African Centre for Tax Governance.
---
Wakaguyu wa Kiburi
Wakaguyu holds a PhD in Finance (specializing in tax) and is a lecturer at Kenya School of Revenue Administration and Moi University.
---
Dr. Alexander Ezenagu
Alexander holds a PhD in Tax and is an Assistant Professor in the College of Law at Hamad bin Khalifa University (Qatar).