Academic Staff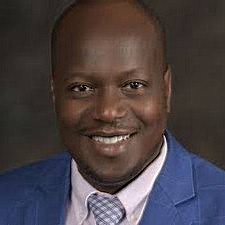 Bosire Nyamori - Chairperson 
Bosire is a lecturer at the Faculty of Law, University of Nairobi and the chair of the Committee for Fiscal Studies. He has a background in law and accounting.
Bosire's research, teaching and advisory centres on a wide range of topics on tax policy and law. In addition, he has a continuing interest in budget policy and law, the interaction between law and accounting, and the intersection between taxation, trade and investments.
He has in the past taught at Massey University, New Zealand and Jomo Kenyatta University of Agriculture and Technology. In these institutions, he taught taxation, estate tax and planning, competition policy and law, trade and investments law, and contract law.
Outside academia, he practiced tax and commercial/business law with Iseme, Kamau & Maema Advocate and worked as a tax advisor with Deloitte & Touche and PricewaterhouseCoopers.
Bosire received a Bachelor of Laws degree from the University of Nairobi and a Master of Laws degree from the University of Auckland. He is now a PhD candidate at the University of Groningen researching and writing about private equity and tax. Bosire is a member of the Law Society of Kenya, the Institute of Certified Public Accountants of Kenya and the Institute of Certified Secretaries of Kenya.
---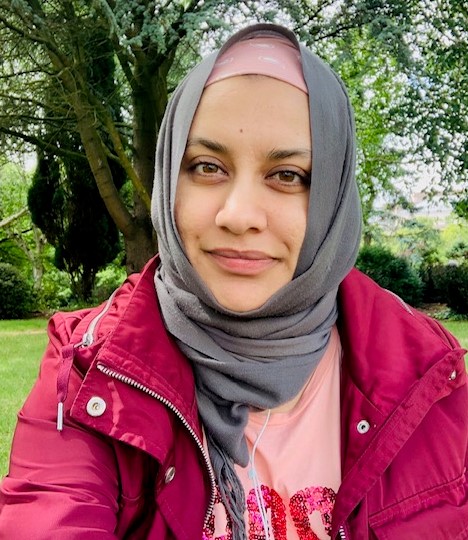 Lyla Latif - Vice Chairperson, Senior Researcher and Managing Editor of the Journal on Financing for Development
During the formative period of CFS, Lyla facilitated the organisation of the Tax Talks Series with the Tax Justice Network Africa, Kenyan law firms and UoN students. She assisted in preparing commentaries for the Kenyan Parliament explaining the development implications arising out of the proposed legislative bills. Between 2018-2019, Lyla worked to develop the Journal on Financing for Development. This journal was successfully launched as the flagship project of CFS in August 2018 with an inaugural article by Lancaster's Emeritus Professor Sol Picciotto. Since then the journal has published over 20 peer reviewed articles to date. Together with the CFS Chair (Bosire Nyamori), Lyla has spearheaded the signing of an MoU with Capabuild: Rotterdam's elite training center to co-build tax capacity for developing countries. Under this MoU, Lyla has trained over 200 students in Indonesia on corporate taxation of CFCs under BEPS Pillar 2. In 2019, she designed and delivered the certification program on financing development - the first training curricula project under CFS. Lyla also supports researchers and interns at CFS to improve their research and writing skills.
Outside CFS, Lyla is a Kenyan based lawyer specializing in corporate, finance and human rights law with a focus toward new digital business models and the criminal aspect of illicit financial flows. She also litigates. She holds a faculty position with the School of Law, University of Nairobi and has taught law at Cardiff University in the UK (2018-2021). Her research is focused on the physical and digital aspects of domestic revenue mobilization and the closing of revenue leakages. She considers the role of constitutional, African and Islamic fiscal systems approach to financing development. She received the Vice Chancellor's Scholarship for Research Excellence from Cardiff University to study how the norms of independent autopoietic fiscal systems can strengthen the progressive achievement of the right to health. She is a member of the Africa Knowledge Network constituted by the UN Office of the Special Adviser on Africa, Law and Development Research Network, American Political Science Association, UNESCO Inclusive Policy Lab, The New Institute for Economic Thinking (UNCTAD), and Advance HE. Her work takes a heterodox critique to mainstream colonial influenced fiscal regimes and their approach to development.
---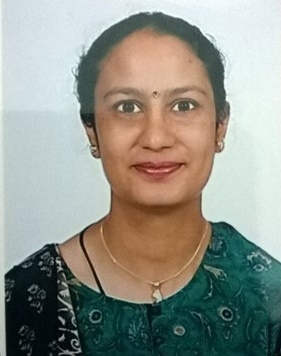 Dr. Parita S. Shah - Lecturer, Researcher & Short Course Coordinator
Dr. Parita Shah is a lecturer at the Department of Earth and Climate Science, University of Nairobi. She holds a PhD from the University of Nairobi in Biogeography and a MA in Environmental Planning and Management, also from the University of Nairobi. Her BA is in Geography from the University of London. Her specialization is in policy and governance. She researches in the areas of climate change and climate finance concerning human rights, financing and development with a special focus on the conservation sector regarding natural resources management, ecotourism and Environmental Impact Assessment (EIA). She is a registered associate expert for EIA under the National Environmental Management Authority, Kenya. She is a former member of the Karura Forest Environmental Educational Trust (KFEET) where she coordinated the environmental syllabus which is being used. She is also a trainee of trainers with the African Fund for Endangered Wildlife (AFEW – Giraffe Centre).
---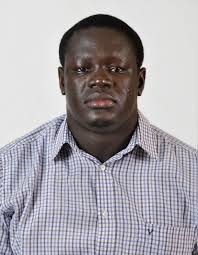 Dr. Nicholus Orago - Lecturer
Dr. Orago is a passionate and committed human rights advocate. His main area of specialty is economic and social rights law. Apart from his research exertions, Dr. Orago has worked extensively in the area of human rights, starting as a legal and research assistant at the Federation of Women Lawyers (FIDA-Kenya); as a research assistant at the Research, Policy and Legislation Department of the Kenya National Commission on Human Rights; as a protection assistant at the United Nations High Commission for Refugees (UNHCR); and as a gender based violence field advisor at the United Nations Population Fund (UNFPA). Dr. Orago is currently a lecturer at the School of Law, University of Nairobi. His areas of research include constitutional interpretation, comparative constitutional law, international human rights law, international humanitarian law and gender equality.
---
Mary Ongore - Lecturer & Policy Briefs Editor
Mary is a Tutorial Fellow at the University of Nairobi and a member of the Private Law Department. She has a Law degree from Leeds University and a Masters' degree in International Tax Law from Queen Mary University of London. She has worked in the expatriate tax team in a Big 4 firm in the UK as well as in the in-house tax team of an insurance multinational. She has also practiced tax law in a leading Kenyan Law firm and is a member of the LSK tax committee. She is currently undertaking her PhD studies At the committee, she is a senior researcher, and policy brief editor.
---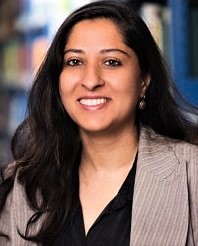 Prof. Attiya Waris - Snr. Researcher & Lecturer
Assoc. Prof. Dr. Attiya Waris is the only Professor of Fiscal Law and Policy in Eastern and Central Africa. She is currently the first female Deputy Principal, College of Humanities and Social Sciences and first female Director of Research and Enterprise at the University of Nairobi. She holds a PhD in Law and is a specialist in Fiscal Law, Policy and Development, is an advocate, company secretary and arbitrator of 20 years standing and was the founding Chair the Fiscal Studies Committee from 2017-2020. She spearheaded the first agreement on sharing of data between a University and a revenue agency globally in 2017. She teaches at the Law School, University of Nairobi, Kenya, the Law School, University of Rwanda and the Centre for Human Rights, University of Pretoria and has previously taught in Malaysia and the United Kingdom. She has researched and published on global, African, Asian, European as well as Latin American issues. Her book 'Tax and Development' (2013) is the first publication globally that links the areas of tax and human rights and her more recent publication 'Financing Africa' is the first publication globally to map out African fiscal systems. She was a nominee in 2017 for the position of UN Special Rapporteur on Development and is an Observer to the UN Tax Committee. She has a page on Wikipedia and her opinions have been featured in the Irish Times, BBC, Al Jazeera, Trouw, DutchNews, Nation TV, African Arguments, Standard News, Sierra Leone Telegraph, the Namibian, the Spider's Web Documentary in English, French and Kiswahili. She has been invited to speak at some of the leading international, continental and regional organizations & universities as well as governments and national parliaments across the world. Prof Waris is visible on social media.
---
Dr. Radha Upadhyaya - Snr. Researcher & Lecturer
Radha is Research fellow at the Institute for Development Studies, University of Nairobi. She has a PhD and MSc in Economics from SOAS, University of London, and a BA in Economics from the University of Cambridge. She is a qualified CFA charter holder. Radha has over 15 years of teaching experience with particular focus on research philosophy & methods; finance & development and entrepreneurship & development. She has written on the Kenyan banking sector, banking regulation in East Africa, African firms, African entrepreneurs and informality. She also has significant private and non-profit sector experience. She is on the editorial board of International Journal of Technological Learning, Innovation and Development (IJTLID). She spent four years as the Director of a Kenyan bank and is currently a member of governance body of the Financial Sector Deeping Trust Kenya.
Previous publications by Dr. Upadhyaya can be accessed here.
---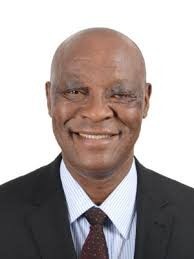 Benjamin Musau - Snr. Lecturer
Mr. Musau is an advocate and the Managing Partner of B.M Musau & Co. Advocates, a position he has held since 1999. He has previously been a Partner at Kaplan & Stratton, where he worked since 1988. His work encompasses legal tax, regulatory reforms, county government law and reform, reduction of administrative burdens, the structure of business entities, joint ventures, acquisitions, banking, foreign investment, corporate and commercial law, complex litigation and alternative dispute resolution (mediation, negotiations and arbitration). He led the Local Government 2008-2010 World Bank financed Sub national Competitiveness Study of Local Governments, a precursor to the transformation of local governments to County Governments under the Constitution of Kenya, 2010. He is a lecturer at the University of Nairobi's School of Law.